With many of the usual Williamson, Inc. events having to bend to the will of the COVID-19 pandemic this year, the chamber of commerce presented a virtual Update Williamson event on Tuesday, acting as a kind of combination of its Education Summit, Outlook Williamson, Annual Celebration and State of the County Address events of the past.
While many joined the event online through Zoom, others drove to the Field at Franklin, a drive-in theater set up in a field near Rolling Hills Community Church by AP Live, to view the event together, yet apart, on a 22-by-41-foot LED screen.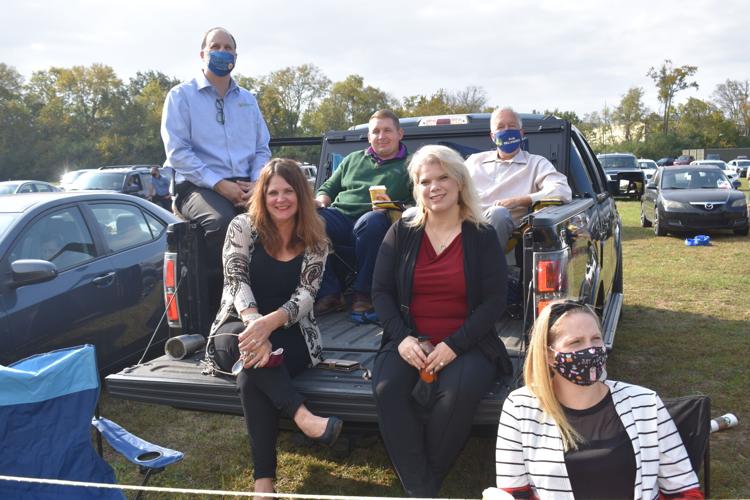 School looks different this year
First, viewers heard from Franklin Special School District Director of Schools David Snowden and Williamson County Schools Superintendent Jason Golden, who gave a recap of schools in 2020.
Of course, the pandemic has bled into practically every conversation regarding schools this year, and the superintendents' overviews were no different. After unexpected shutdowns in March through the end of the 2019–2020 school year, both districts brainstormed reopening plans in the summer to prepare for whatever the pandemic may bring during the 2020–2021 year, both of which included face mask requirements on campus.
"We were a little concerned early on about students — will the younger students have trouble keeping their mask on or following protocols? But they've been tremendous," Snowden said. "We also very much appreciate the support from the support by the entire community for helping to keep the spread low so that we could physically return and remain in school."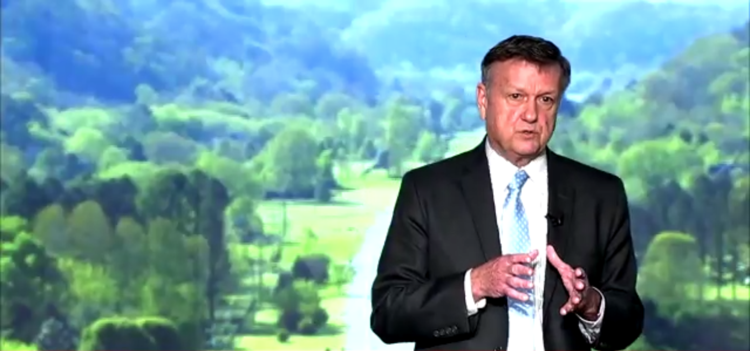 Both school districts began the year with students in second grade and under on campus and older students starting remotely. All students in both districts had returned to campus by the end of August, except those who had chosen the online-only options for the semester. In WCS, that number was about 6,700 students this semester and will be around 5,000 for the spring semester.
To help students prepare for the inevitable increase in remote instruction this year, both districts provided electronic devices to all its students and hotspots to those with limited internet access just before the start of the school year.
Also in the summer, FSSD focused on distributing meals to children throughout the district. Snowden said from March 19 to May 21, the district handed out over 103,000 meals in addition to another 85,000 in June and July. Due to the U.S. Department of Agriculture's extension of its Summer Food Service Program, both FSSD and WCS are serving free breakfasts and lunches to students through the remainder of the school year.
Snowden noted FSSD staff members have focused on supporting the social and emotional needs of students this year, sharing photos of teachers who have communicated with their students via phone, Zoom and even visits to their yards.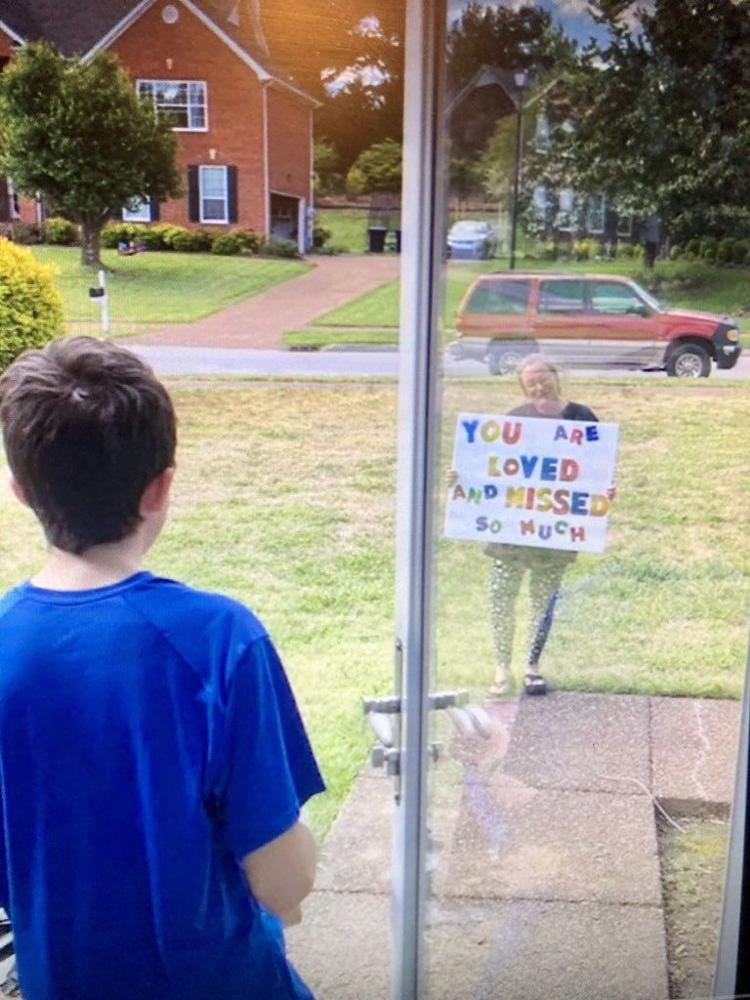 Golden said issues involving race has been a focus in the district this year. Franklin High School recently changed its mascot from the Rebels to the Admirals, and the district has been reviewing its policies, looking into professional culture consultants and emphasizing the subject in staff training and professional development.
"We need to continue to grow in how we serve our diverse community," Golden said. "I've directed our staff to respond to every inappropriate, race-based comment and action. It's one of my points of emphasis this year in our training and meetings with administrators and teachers, including teachers new to the district, that staff must be responsive."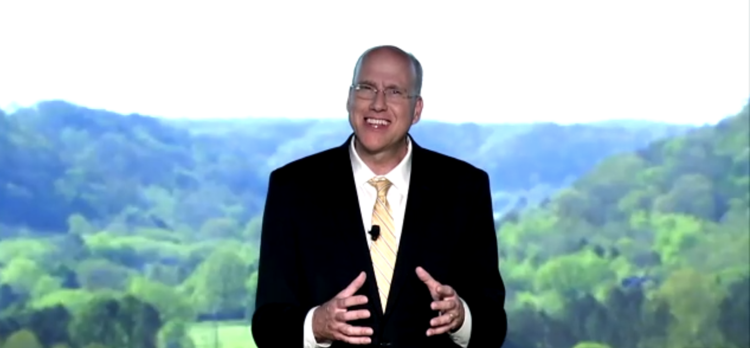 Snowden encouraged the community to focus on relationships, as those will last beyond the pandemic.
"School is a microcosm of society, and we all should work to be role models for our youth in demonstrating and promoting kindness, respect, tolerance, equality and love for our fellow man," he said. 
Business looks different too 
Williamson, Inc. President and CEO Matt Largen and business leaders in the community also gave an update on the Williamson County economy. Largen said the county unemployment rate is about 5.3% as of September, more than three points below the state average and the third-lowest in the state.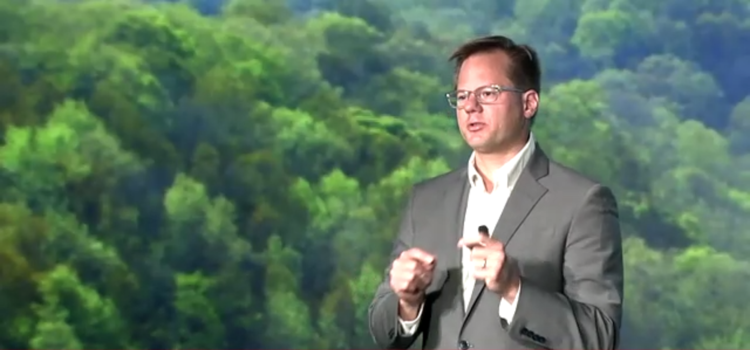 Since the start of the pandemic, Williamson, Inc. has held more than a dozen ribbon-cutting ceremonies, nearly half of which have happened this month. The chamber of commerce team welcomed various business leaders to talk about how the world of business is adjusting to move forward.
Lacy Beasley, president of Retail Strategies, said restaurants and other retail businesses are having to pivot perhaps more than other business sectors during the pandemic, claiming that "boring retail is dead."
Also, as more people are working from home, the residential real estate industry is thriving, according to Misty Woodford, a local Realtor and Williamson County Association of Realtors Board of Directors member. However, the pandemic has shifted how people think about home layout. Woodford said people are looking for more workspaces in homes than they used to.
For Hal Lawton, president and CEO of Tractor Supply Company headquartered in Brentwood, the pandemic caused his company to really focus on its team, providing sick pay, appreciation bonuses, raises and personal protective equipment for employees.
He also added Tractor Supply's workforce has grown throughout the pandemic, from about 32,000 team members pre-COVID-19 to over 40,000 now.
Brendan Kamm, CEO and co-founder of Thnks, said the talent pool and, of course, the schools were reasons for his company choosing Williamson County as the new location for its headquarters, but it's also because people from anywhere are willing to move to Williamson County.
"You can get people to come here from all over. … It's a very different feel than maybe some of the other places we looked at," Kamm said. "Savannah and Richmond (are) just lovely cities but not a destination. It's not Nashville metro area, and it just doesn't have that same feel of what people are looking for."
Shannon O'Hare, senior managing director at Cushman & Wakefield, said companies typically ask questions about the talent pool, schools, tax structure and more when looking to open an office or headquarters in a particular place, but during the pandemic, new questions have surfaced.
"The stability of government and government preparedness at the state and local level is something really — I had never had that issue come up before, and that's really something companies are asking now," O'Hare said. "'How did they deal with this crisis? How prepared were they? How will they be prepared for whatever's next? How reliable is that government?'"
Mayor gives annual address 
Speaking of government, Williamson County Mayor Rogers Anderson closed out the event with his annual State of the County address, touching on the timeline of the county's COVID-19 response — the first positive case in early March, Gov. Bill Lee's stay-at-home order in early April, the local mask mandate in early July followed by its expiration two months later, the roughly 14,500 COVID-19 tests conducted by the county from April to mid-September and more.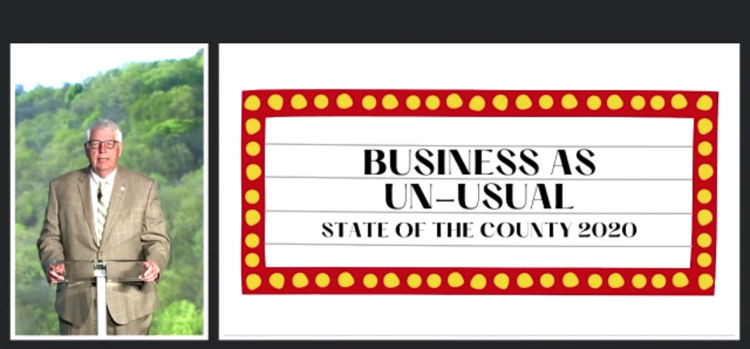 He also said in the midst of the pandemic the Williamson County Board of Commissioners passed a $629.4 million status-quo budget this year, adding that the county continues to pursue money-saving strategies and also now has access to over $17 million of educational impact fee money after the courts ruled in favor of the county in a lawsuit concerning the fee.
Finally, the mayor gave an update on various projects throughout the county.
The county parks and recreation department recently opened the Wilkins Branch Mountain Bike Park in Leiper's Fork after the completion of its first phase. Additionally, the department is preparing to start construction on the Bethesda Recreation Center, which is tentatively set to open in the spring of 2022.
The county also celebrated the groundbreaking of a new, state-of-the-art animal center facility last week, set to open around this time next year, and the mayor thanked the Friends of the Williamson County Animal Center for a recent donation of $1.4 million to go towards the facility.
"There will be some happy pitter-pattering of little paws when the facility opens in late November of 2021, but I assure you, no smile will be brighter than that of our director, Ondrea Johnson and her staff and many dedicated group of volunteers," Anderson said, commending the team for its 96% animal save rate. "They've all made the best of a dated facility, crowded hallways, minimal spacing while still providing outstanding service to our county."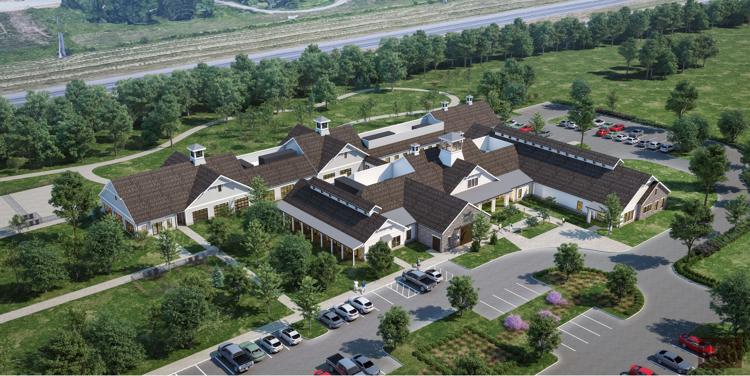 He said Williamson Medical Center has agreed to provide ambulance services to the city of Spring Hill, and new ambulance stations will appear later this year at Fire Station 7 in Franklin and in the spring of next year in the new Brentwood Police Department headquarters on Heritage Way. And finally, the county is proceeding to the next step of hiring an architect for its JJJ project — a $281 million, five-year project to renovate or reconstruct the county jail, juvenile services buildings and justice system facilities.
"You should be proud of how your elected, your appointed officials, the department heads and each of their respective staff members have worked collectively and individually to provide the services as efficiently as possible while ensuring the health and the safety of all of our residents," Anderson said in closing. "As we each enter into a normal way of doing business as unusual, I want to encourage you to wash those hands, wear those masks and practice social distancing for the good health of all of us."
For more information on Williamson, Inc., visit WilliamsonChamber.com. To learn more about the county and schools, visit WilliamsonCounty-TN.gov, WCS.edu, and FSSD.org.