Obituary: Carolyn Marie Smithson Holland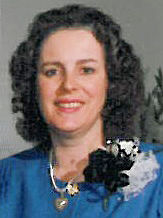 Carolyn Marie Smithson Holland, 72, of Franklin, passed away Nov. 4, 2018.  
Mrs. Holland was retired from First American Bank.
She was preceded in death by husband, William Charles Holland, and parents, Luther and Margaret Smithson.  
She's survived by sister, Freeda Hines; nieces and nephews, Jana (Brian) Roe, Derek Hines and Lori Hines Malloy; and great-nieces and nephews, Caroline (Jason) Hinkle, Brenna (Aaron) Jones, Nathan Hines, Hailey Hines, Jacob Hines, Caleb Landrey and Hannah Hines.  
Funeral services will be conducted at 1 p.m. on Friday, Nov. 9, 2018 at Williamson Memorial Funeral Home, Mitch Davis officiating. Interment will be at Williamson Memorial Gardens, and visitation will be 4-8 p.m. on Thursday and 11 a.m. until service time on Friday at the funeral home.
Family and friends will serve as active pallbearers. Honorary pallbearers will be Elders of Franklin Church of Christ.  
WILLIAMSON MEMORIAL FUNERAL HOME, 615 794-2289. www.williamsonmemorial.com