Obituary: Joseph Philip Dzuback Bibb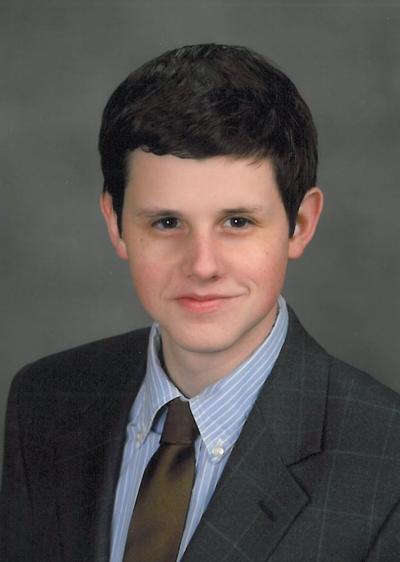 Joseph Philip Dzuback Bibb, 32, of Franklin, was received into the arms of his Lord and savior on Oct. 31, 2018.
Mr. Bibb was a graduate of Montgomery Bell Academy. He was a Presidential Scholar at Wake Forest University, where he received a Bachelor's of Arts degree. He was a volunteer at Barefoot Republic and Franklin's Charge, and volunteered his time teaching, encouraging and mentoring youth to explore and develop their artistic talents through various activities during his adult life, including the creation of the Fusion Youth Group.  
His unique character gave Joseph the ability to create relationships and friendships with so many different people – young, old, rich or poor. It was this Christ-like spirit that enabled him to connect with friends in all walks of life. His Serenity Prayer was answered, and he will be deeply missed and mourned by his family and caring friends.
He was preceded in death by grandparents, Julian and Edith Vaughan Bibb and Joseph and Juanata Childers Dzuback, and uncle, John Dzuback.
He's survived by parents, Julian and Jayne Bibb; brothers, Julian (Debra) Bibb, John Robinson Bibb; sister, Polly (Chris) Douse; nephews, Julian Bibb V, Christopher Douse II and Robert Douse; nieces, Eliza Vaughan Bibb, Dovie Bibb and Lane Bibb; aunts and uncles, Judy Reed, Bill (Missy) Bibb, Mary Ann (Peter Best) Dzuback, Joe (Paula) Dzuback, Meg (Michael) Bloomfield and April Heron; many devoted cousins; and other loving family members.  
Funeral services will be held at 4 p.m. on Sunday, Nov. 4, 2018, at St. John's Anglican Church at New Hope Academy, Rev. Michael McGhee officiating.  Visitation will be from 1-4 p.m. prior to the service. A private family burial will be in Williamson Memorial Gardens.
Memorials may be made to New Hope Academy, St. John's Anglican Church or Mercy Community Healthcare.  
WILLIAMSON MEMORIAL FUNERAL HOME, (615) 794-2289. www.williamsonmemorial.com