Commentary: Random vignettes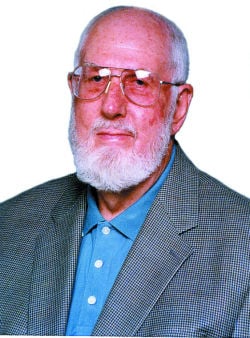 Recently there was a short piece in the Nashville paper about a new pub opening in the city.  We know that darts have long been associated with these establishments but this one is taking this type activity to the ultimate level. They will feature axe throwing.  Yes, you did read that correctly.  I had to read it a couple of times before it fully registered with me.  
The piece went on to say that there would not be random throwing.  Participants would throw in a netted enclosure similar to a batting cage.  The owners claim they had axe throwing in several pubs up north and had no problems.  However, it seems to me that we have an adequate number of shootings, stabbings and fights in bars in our area as it is.  It does not seem to be a good idea to mix Southern boys, alcohol and serious injury weapons in the same place.  Watch the 10 o'clock news for further developments.
Honey and I are members of the senior center over in College Grove.  On one visit Honey was getting a massage.  I was sitting on a couch in the corner of a large room reading a book.  Two fellows were shooting pool at one of the tables at the opposite end.  Several ladies were playing cards in an adjoining area.  A younger man came in and stopped by the card players.   It was obvious he was too young to qualify for membership.  He introduced himself to the ladies, said he'd recently moved into the community, and was just "checking things out." 
He asked about the game they were playing and asked if they ever play certain other games of which the women had never heard.  His next stop was at the pool tables where the card table conversations was repeated.  He asked the men if they ever played Snooker, which was a dumb question because it takes a special table to play Snooker on and both our tables are regular pool tables.
I tried to hide behind my book, hoping he wouldn't notice me or if he did, would not interrupt a person's reading.  I was wrong on both counts.  As he made a bee-line in my direction, I decided to be as "dead-pan" and laconic as I could, hoping it might speed up his departure.  He introduced himself again and began to ask questions.  I answered without lifting my eyes from book.
"Do you all ever play darts?"
"No."
"Why not?"
"They won't let us have anything sharp."
He found this very amusing.
"Do you ever play chess?"
"We tried it.   Didn't like it."
"Why not?"
"Game takes too long.  During first match one player died before game was over."
He found this even more amusing and left shaking his head and chuckling "nothing sharp.  Dying before finishing chess match."  He never came back.
During the summer of 1954, I went to ROTC Cadet Basic Training at Ft. Benning, Ga.  Our Cadre at school told us to be sure and take elbow and knee pads with us because part of our training would be in a live-fire exercise.  We would crawl about 75 yards on wet ground covered with sharp rocks while machine guns fired live ammo just over our heads.  We would have to work our way under barbed wire and around exploding pits.  
There was some danger but the most painful thing was the rocks.  One crawl would be in the morning.  Then we would return for a night crawl that night.  Without pads on that morning crawl, our knees and elbows would be so sore by evening that the night crawl would be pure agony.   We all took pads.  But some in our company were from other schools whose Cadre did not clue them in.  So when this event appeared on our training schedule, they were told to go to the PX and get a box of Kotex and some tape and fashion them some pads.
On the morning of the crawl, we were all getting our pads in place — except for one fellow who was just sitting on his bunk, scratching through his bag from the PX and looking perplexed.  When someone asked him what was wrong, he replied, "I don't see how this is going to help much."  He was right since he'd purchased a box of Tampax.  Fortunately, some of the others had a surplus they could share with him.
In some ways we are becoming a weird and neurotic society.  Service animals have been around for many years but have gotten expanded to include all manner of "comfort" animals and objects.  I have written about snakes, large jumping cockroaches, tarantulas and a vacuum cleaner but there does not seem to be any limits on things (living or dead) which give people "comfort."
Recently, it was noted on a woman's airline ticket that she would have a "service" animal with her.  After she got aboard and seated, it was discovered that it was a squirrel.  The airline said they did not allow rodents and asked her to leave.  She refused and eventually had to be carried bodily from the plane.  The flight was delayed two hours while this played out   Wonder what will be next.
My book club is an enjoyable bunch to be with.  I learn something new from every selection we read.  We are currently reading "Mayflower" by Nathaniel Philbrick.  It's about the voyage and the first 50 years of settlement.
It is obvious that the second generation of Puritans were not so pious or morally pure as the initial settlers.  In 1642 a 17-year-old servant boy was hauled into court for having improper physical relations with several animals:  a mare, a cow, two goats, five sheep, two calves and a turkey.  A large pit was dug and the boy was forced to watch all his animal paramours be slaughtered, thrown into the pit, and buried.  Then, applying Levitical Law, the boy was executed.  Our country does have an interesting history.
Dr. Lucas G. (Luke) Boyd is the retired principal of Battle Ground Academy. He lives in Franklin and may be contacted at coondogspress@bellsouth.net.