Bethesda News: 'The Rabbit Farm' selected as new location for several Bethesda facilities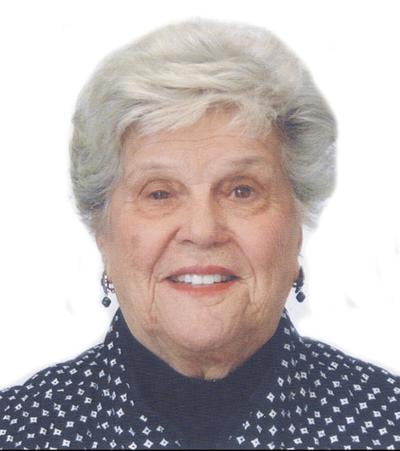 Thought for the week — (Words of Ben Carson, with whom I AGREE) — I have ALREADY won the lottery. I was born in AMERICA and I KNOW the LORD.
I am sure, by now, the majority of you have heard that our County Commissioners recently voted to purchase land at 4684 Bethesda Road, which is referred to as "the Rabbit Farm". We will be seeing NEW facilities for our Bethesda Public Library, Bethesda Senior Citizen's Center, Bethesda Museum, Bethesda Rec Center, a Walking Trail, as well as numerous soccer fields. Our Volunteer Fire Department, the Convenience Center, and the baseball fields will all stay in place. Of course we are excited to have NEW facilities, but would rather they be located in the "Heart of Bethesda" where they are now. I understand the reason has to do with the lack of sewage system. We will be watching for the breaking of the grounds, etc. A SPECIAL "Thanks" to our Mayor, Rogers Anderson, for "standing up" for us. We appreciate him more than he realizes.
Saturday is the day that is filled with a lot of activities and events for you to attend. Beginning at 7 a.m., you are invited to Bethesda U.M. Church for their annual Country Ham Breakfast. You can enjoy country ham, sausages, bacon, eggs, casseroles, homemade biscuits, jellies, jams, coffee, juice, and milk for a donation. All monies will go to their Scholarship funds. You can also purchase the Fresh Georgia pecans for only $11 a pound.
From the breakfast you are invited to Riverside Franklin for their Christmas OPEN HOUSE. They will be open at 10 a.m. You can enjoy browsing all of the beautiful items they have on display and have some refreshments while doing so. I can assure you that you will see some of the most beautiful items on display that you will need for your holidays. Linda and Tommy McGuire invite you to stop by and say "hello" while you browse.
"Congratulations" to the RHO Chapter of the Delta Kappa Gamma who recently celebrated their 75th Birthday. A delicious luncheon was held at the First Presbyterian Church with ALL former Presidents being invited as guests (I was President in 1981-82). A video of past events was shared by Elaine Warwick. Two new members were inducted into the sorority during this event.
Mark your calendar for Sunday, Nov. 18. This is the date for our Community Thanksgiving Services. They will be held at Bethesda Presbyterian Church at 6 p.m. Pastors from our community churches will take part in this service.
You are all invited to the ANNUAL Christmas Open House, tonight, Thursday, at Harpeth True Value store. The hours are 4-7 p.m. You are invited to "Mingle with wine and appetizers" while browsing through the store as well as purchase Christmas items should you see things that you like.
A BIG "THANKS" to ALL our Veterans for what they have done for our country. To show their appreciation, the Stephens Family invites you to Spring Hill Memorial Funeral Home, Sunday, Nov. 11, for their 18th Annual Veterans Day Program. It will begin at 2 p.m. The speaker will be Lt. Col. Brooke Grub, Commander of the 30th Troop Command at the Tullahoma Readiness Center. Special music will be provided as well, as the Spring Hill High School JROTC and the Spring Hill Boy Scouts will take a part in the services. Special recognitions will be given to ALL past, present and future Veterans. You can enjoy refreshments after the services.
Hope you will join us in downtown Franklin, Monday for the Williamson County Veteran's Parade. It will begin at 11 a.m. You are asked to bring your flags, as well as your family to help us honor our HEROES! A brunch will be provided at the Archives beginning at 9 a.m. (I hope to be there with the FSSD Story Bus., Dr. David Snowden, director of schools, as well as Board Members and other staff members.) ALL fourth grade students, of FSSD, will also be marching along with their teachers and parents.
If you are a retired teacher you are invited to join the Franklin/Williamson County Retired Teachers at their meeting on Friday, Nov. 16. Registration will begin at 10:30 a.m. with the meeting to begin at 11 a.m. We meet in the Fellowship Hall at Oak Valley Baptist Church. A catered luncheon will be served at noon.
So many of our family and friends are still having health problems as well as facing surgery. Sorry to learn that "Ma" Jessie Bennett has been in the hospital, but is at home now. Lewis Mosley is doing well after a recent accident; Mike Smith, Charles Curtis, Nancy Neal Lane, Lottie Haffner,  Krystal Cothran, Cleo Cowan, Nellie Jo Stephens, Billy and Katie Giles, Prudie Marlin, Ruby Jean Maxwell, Lucy Daugherty, Joel Pedrick, Delores Gilreath, Allen Brown Marlin, Fred Brown, Dee Lynch,  Braxton Harrell, Tandy Marlin, Dot Whiteside, Connie Marlin, Susie Bennett, Paris Bennett, Marie Bentley, Doug Harmon, Ellen Bogle, Tosha Robinson Baugh, Linda Cotton, Sue Wiley, Paul Williams, Mary Ann Poteete, Brenda Johnson, Steve Marlin, Keith Padgett, Jim Hayes, Charles Sargent, Betty Marlin, Larry Westbrook Sr., Annie Lee Farrar, Marvin Marlin, as well as others whom we are not aware of.
So much sadness has happened in the lives of friends and families since my last column. Our deepest sympathy is extended to the following families. To the family of Sydney Robbins, Joseph Bibbs, Jan Gregory, Tony White, Jimmy Pinter, Marie Shaffer, Coach Paul Overton, Brenda Barnes Ashworth, Mary Sue Pewitt, Joyce Madge Jefferson, Madge Brewer, "Butch" Jackson, Rachel Petty, Robert "Bob" McKinley, Carolyn Smithson Holland, Dave Cavender, and "Sissy" Woodside Lee.