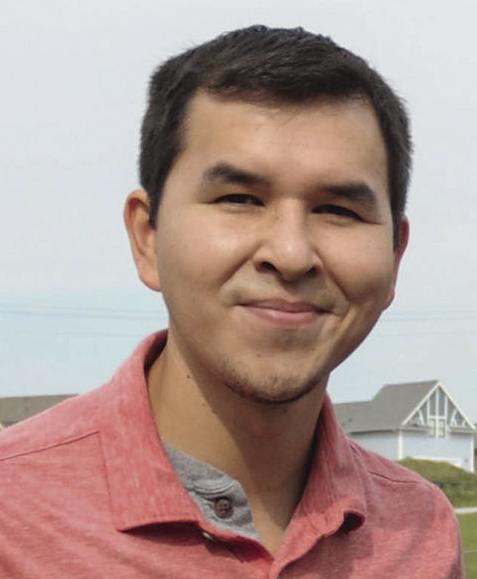 Nine Williamson County high school girls took the field at Nissan Stadium in Nashville after Tuesday's announcement of the Williamson County School District's partnership with the Tennessee Titans for a girls flag football league next spring.  
The group represented the nine public schools within the district that will field teams in March for a six-week, eight-game season. It's a state first and a step toward Tennessee possibly becoming just the sixth state to sanction girls flag football if the interest levels continue and the TSSAA follows the pattern of what Alabama and Georgia have done.  
In Georgia, for example, the Atlanta Falcons partnered with Gwinnett County to launch a similar pilot program in 2018. Girls flag football was later sanctioned by the Georgia High School Association and nearly 100 teams in two classifications played for the first state championships in December.  
Girls Flag Football Photo Gallery – WCS partners with Titans
Williamson County Schools announced a partnership with the Tennessee Titans to debut a high school girls flag football league in the spring of 2022. The announcement came at Nissan Stadium in Nashville on Tuesday, June 8, 2021. 
NFL Flag will also partner locally. The organization has led efforts to expand women's flag football across the U.S. at the youth, high school and collegiate levels.  
Bernard Childress, executive director of the TSSAA, said in a release that he's grateful for the commitment from the Titans and the local school district.  
"Girls flag football is quickly becoming popular in the Southeast and across the country," he said. "We look forward to this partnership as we work together to expand participating opportunities for students in Tennessee." 
Titans President and CEO Burke Nihill said that the partnership was a tough secret to keep from his daughter Emma — the oldest of his three kids — before it was made public. He said that Emma, a rising junior at Franklin High School, jumped at the opportunity to play. Nihill, a Franklin resident, said that being able to promote football by providing opportunities for girls to play as well "is too good to be true."  
"Serendipity," he said.  
Emma echoed a resounding feeling of excitement among the girls in attendance Tuesday.  
"I loved PE when we used to get to play football with the boys, but the girls' points were worth two points because I guess girls didn't score as much," she said. "I'm just really excited I get to play in this league and show what we can do."  
Like Emma Nihill, Page High's Tia Atkinson said that she's always wanted to play but never really had the opportunity. She grew up catching passes with her dad.  
"I just thought I'd never have the opportunity until now," she said.  
NASHVILLE – Rising senior Tyra Petway poses with a football before leaving the field at Niss…
Centennial High's Tyra Petway lined up at quarterback and fired some passes to the other eight girls on the Nissan Stadium field after the partnership was officially revealed. She said that she hopes to be back next spring as Nissan Stadium will host the first championship game.  
"This is just special to be a part of," she said.  
Summit High's Cydney Wright took it a step further.  
"It's kind of like being a part of history," Wright said. "I always wanted to play football since I was a little girl and even play with the boys, but now we're going to have our own girls league and I think that's just really cool."  
Fairview High's Chris Hughes, who also coaches the Yellow Jackets football team and quarterbacks the nationally known Mean Machine flag football team, said that he's excited for everyone to watch the sport grow locally. An area guru for flag football and regular football alike, Hughes has long acted as an ambassador for the growing sport and now will get to coach it at its infancy for high school girls.  
"I can't wait for people to see how exciting and fun this game is," he said. "We're always talking about equality and girls having as many chances. Well, you know, football is one of those that they don't have a lot of opportunity in and here now, we have it.  
"I think when we all see how this pilot program goes, I think every school in the state is going to try to implement it." 
That kind of popularity is something many are banking on. At the national level, Nike partnered with the NFL for a $5 million multi-year grant announced in February to grow girls flag football, which includes helping pay for jerseys, socks and other accessories. The move is intended to help narrow the gap of high school female and male athletes, where, according to the National Federation of State High School Associations, there are one million fewer high school female athletes than males.  
Football plays a huge part in that and adding girls flag football is a big step forward in changing it.  
Interest to play is high in Williamson County. Darrin Joines, athletic director for WCS, said that of the 800 responses to a recent survey that asked girls if they would play flag football, 650 said yes.  
Hughes is convinced that's just the tip of the iceberg.  
"I've seen women play all over the country and I think these girls here are going to make their own footprint on this sport and that's just so great for all of us," he said. "Talk about confidence, self-esteem and all the things you get from playing football, these girls can get it now. I just can't wait to get started."  
Us, too.