Seniors Ellie Driver of Summit and Will Laughlin of Brentwood were both selected as the first John Maher Builders Scholar-Athletes of the month for the 2019-20 school year.
In addition to the recognition, both are now eligible for a $2,000 scholarship presented annually to two females and two males selected as a JMB Scholar-Athlete at the end of the school year awards show.
Ellie Driver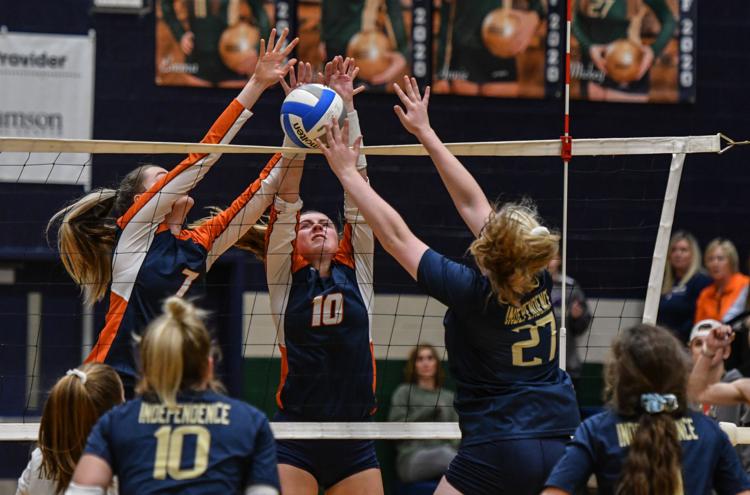 Driver was an All-District 12-AAA senior captain for the Lady Spartans this season, helping lead Summit to a fourth-place finish in the district.
Driver is the all-time leader in digs at Summit and also closed with more than 150 aces to go with a .203 hitting average this season.
"She is an outside hitter that plays all the way around," Summit volleyball coach Warne Riker said.
Driver led the team in kills with more than 200, digs with more than 270 and serving percentage, while helping Summit reach the district tournament semifinals before falling to eventual champion Brentwood. In early September, she tallied back-to-back double-doubles in a four-set win against Franklin and five-set win over Independence. Against the Lady Rebels, she collected a season-high six aces and she came away with 13 kills and 13 digs against the Lady Eagles.
"While those highlights would be enough for most athletes, Ellie has also excelled in her studies by being the top of her class with a 4.3 GPA," Riker said.
He also noted that Driver not only excels on and off the court, but as a volunteer and active member of the community. She is a Peer Tutor and volunteers with the Make a Wish Foundation, Habitat for Humanity and United Way Youth Leadership Council. She is also currently serving as student body Vice President at Summit and was her freshman and junior year class president.
Driver is the daughter of John and Terri Driver of College Grove.
Will Laughlin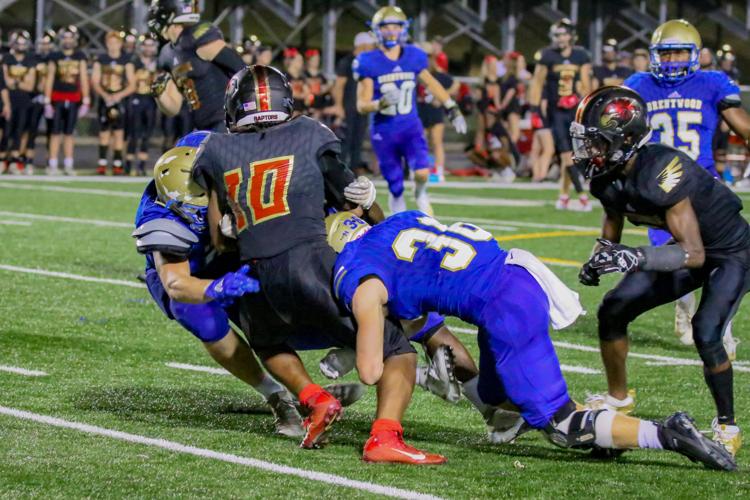 For Laughlin, the high school football season was cut short in Week 6 after suffering a season-ending knee injury, but as offensive line football coach Gabe Evans said, the senior is still finding ways to lead the Bruins.
"In a world where so many athletes play for personal gain or glory, it's always refreshing to see a student-athlete who still plays for the love of the game," Evans said. "There is no doubt in our minds that Will is going to do great things in life because he understands getting the most out of every situation and every single day that he has been given."
Laughlin made 40 tackles through six games, which was second on the team. He opened the season by racking up 14 against Montgomery Bell Academy in a 9-6 win and had nine the next week against Cane Ridge.
"This is a dynamic young man who has continued to overcome adversity in the most humble way possible," Evans said. "While it sickened his teammates and our coaching staff to see such a talented and incredible young man end his senior season, Will continues to find new ways to lead our team.
"In doing all of this Will has continued to excel in the classroom taking A.P. and Honors level courses."
Laughlin can be found on the sidelines during games cheering on his teammates and offering advice. He recently underwent knee surgery and is hoping for a healthy return for baseball season this spring where he is also a key contributor for the Bruins as the starting catcher.
Through his football and baseball careers, Laughlin has also completed many community service projects with the Bruins teams and is an active member in the community.
"Will is highly respected by his football and baseball teammates," Evans added. "He's a guy that does things the right way and never complains about what life has thrown his way."
His parents are Candace and Josh Laughlin of Brentwood.
Editor's Note: The John Maher Builders Scholar-Athlete Awards will recognize several student-athletes in the coming weeks to make up for missed monthly recognitions at the beginning of the 2019-20 school year. 
To nominate a John Maher Builders Scholar-Athlete click here.