Since 1992, the local Williamson County district has placed a team in the state championship match in every season except 1993, 2003 and 2005 with five championship meetings featuring district rivals – the latest being Brentwood's thrilling five-set win over Ravenwood in 2017.
The Lady Bruins return the reigning Tennessee Gatorade Player of the Year in senior Shaye Eggleston this season after losing just one senior to graduation from last year's championship team. They are the seven-time defending Class AAA champions and seven-time defending District 12-AAA champions. 
Here's a team-by-team breakdown of the district: 
2020 District 12-AAA Season Outlook  
Brentwood Lady Bruins 
2019 record: 54-3 overall and 12-0 in district, finished with seventh consecutive Class AAA state title with win over Houston.
Key players lost: Piper Drazek, Rylie Kael.
Players to watch: Shaye Eggleston, Sr.; Mary Oldham, Sr.; Haley Sanders, Sr. 
Coach says: "I feel like we are in a good situation and we have a special group of seniors to lead us this year. I think we are just ready to play." — Barbara Campbell, who is entering her 33rd season leading the Lady Bruins.
Outlook: Campbell has guided her team into the state championship match every season since 2012 and after winning a state record seventh title last season, there's little indicating Brentwood won't contend for another championship. Eggleston, a 6-foot-1 Alabama commit and 2019 Gatorade Player of the Year, is the primary weapon on the outside. She's racked up nearly 1,700 kills in her career and hit .341 for the season last year. Oldham, her younger sister Zoe and Hollye Tate all add to the potent attack, while sophomore setter Dylan Sulcer and junior Haley Carpenter will fill the hole left by Drazek's graduation. Sanders, who had a team-best 474 digs last season, will anchor the defense. Campbell said Kael, a senior, has decided to focus on sand volleyball and will miss this season. Last year, Kael was second to Eggleston in kills and aces, and trailed only Sanders in digs. "We'll miss Piper and Rylie, but I think we will be fine," Campbell said.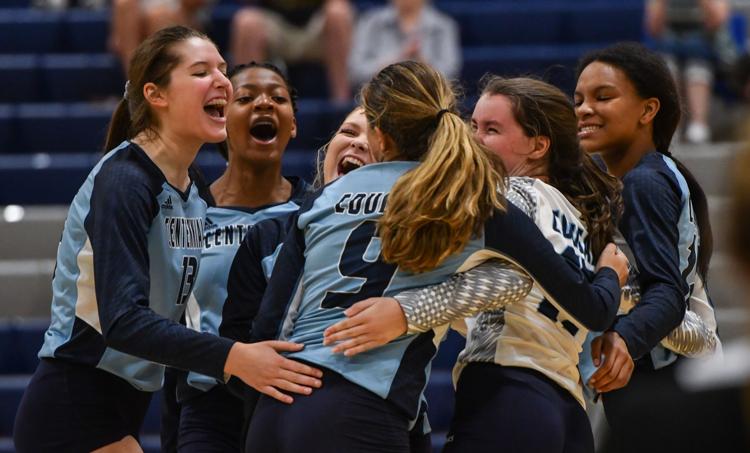 Centennial Lady Cougars 
2019 record: 1-12, 1-11, lost in district quarterfinals to Ravenwood. 
Key players lost: Maddie Kitchens, Kate Glenn. 
Players to watch: Lillian Para, Sr.; Makayla Ridley, Sr.; Sydney Barney, Jr. 
Coach says: "We are focused on building confidence and developing our skills. I'm excited about these girls because they are very willing to work hard so I can push them." — first-year coach Maribel Fantoni.
Outlook: Fantoni takes over a Centennial team that has produced a 9-34 record in the district in the past four seasons. Fantoni, who is originally from Peru, is familiar with the district, having served as an assistant at Centennial two seasons ago and at Independence last year, while working in the club scene as well. The versatile Para will likely miss the first few weeks of the season due to injury, so Ridley and Barney will be relied upon to lead the hitters early. "Everything is about the process for us," Fantoni said. "We are focused on the process and trying to build up."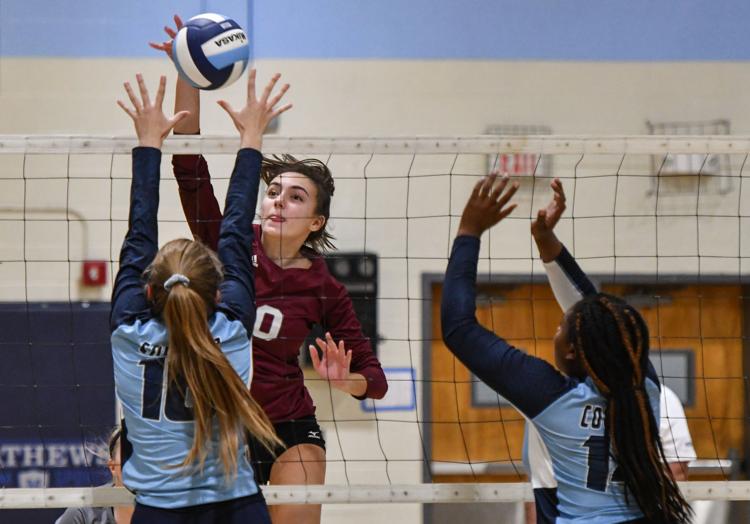 Franklin Lady Rebels 
2019 record: 14-16, 2-10, lost in district quarterfinals to Page. 
Key players lost: Jillian Amsler, Lexi Scheer, Kennedy Bailey. 
Players to watch: Olivia Bennett, Sr.; Ellie Heflin, Sr. 
Coach says: "I think like everyone, we are optimistic about everything, but just trying to be socially aware and smart because everything has changed with this pandemic. We are focused on the positive experience and just so glad to have a season." — Amber Lashbrook, who enters her sixth year overall leading the Lady Rebels.
Outlook: Franklin lost five seniors, including Amsler, who was an all-state player. The versatile Heflin — a returning all-district player — will step into another role after leading the defense as libero last year. Lashbrook said Heflin, who is focused on pursuing beach volleyball in college, is "super offensively minded" and will be the top attacker on the outside to help offset the loss of Amsler. The 6-1 Bennett will be leaned upon in the middle. She collected 161 kills and led the team with .299 hitting in 2019. Heflin and Bennett will lead the way with help from a couple underclassmen, Lashbrook said.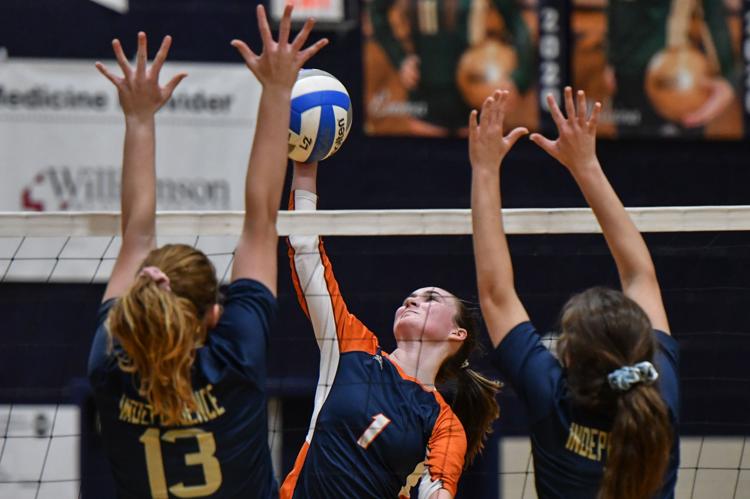 Independence Lady Eagles 
2019 record: 10-12, 4-8, lost in district quarterfinals to Summit. 
Key players lost: Rachel Picha, Emma Lane, Malaina Miles, Annie Cornay. 
Players to watch: Jessica Perry, Jr.; Kelsea Ittel, Sr.; Abby Cressler, Sr. 
Coach says: "We are completely green after graduating nine seniors. We have a lot of young players and come Monday against Riverdale, we'll be throwing them in the deep end, so it's going to be a challenge." — Grant Harford, who enters his third season with Indy.
Outlook: Harford returns just three players who contributed last season, but features a lengthy attacker in the all-district player Perry. The 6-2 junior was second on the team in kills and blocks last season and is regarded as one of the top returners in the district. "Her mental toughness is completely different from last season," Harford said. "Obviously she is very dynamic — tall and hits lefty — but as far as her taking control of a game, I think she can do that this year compared to last." Cressler, who didn't play last year, has stepped into a leadership role as well, Harford said, while sophomore Emma Beardsley will also become a key player on offense from either the left or right side.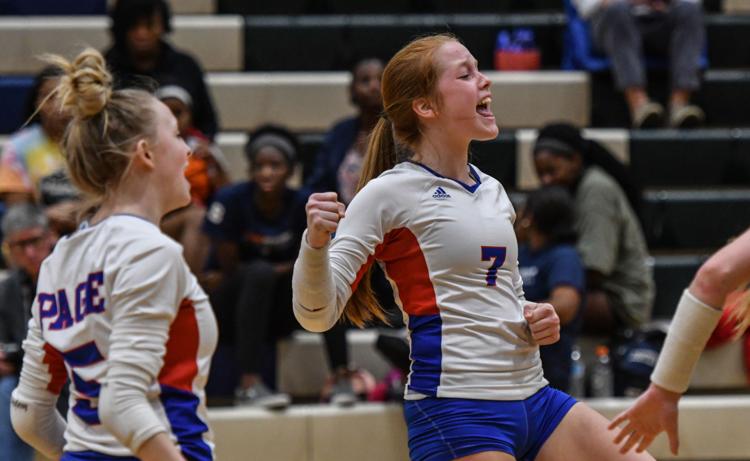 Page Lady Patriots 
2019 record: 14-15, 8-4, lost to Ravenwood in district semifinals. 
Key players lost: Amanda Webb, Grace Carlisle, Anna Mayer, Kayla Whitehead. 
Players to watch: Ashley Hacthette, Sr.; Alexa Jackson, Sr.; Macee Anway, Jr. 
Coach says: "After graduating 11 seniors last season, we have basically an entire new team at the varsity level. I can see us having some early hiccups as we go, but can't wait to see the growth of this year and how they will finish the year." — Rick Hess, who is beginning his seventh season leading the Lady Patriots.
Outlook: Hatchette was second behind Webb with 136 kills last season, while Jackson added 101 kills. Anway will lead the offense with the graduation of setter Mayer, who dished out 700 assists in 2019. Hess said to watch for "big things" from the junior playmaker. The veteran coach also said three freshmen will see plenty of varsity time and his team should receive a boost from Grace Powell, a junior transfer from Washington. Powell will likely see time in the middle and as an outside hitter, Hess said. "We are very young in the varsity experience but have a lot of good, hardworking young ladies eager to step up," he said.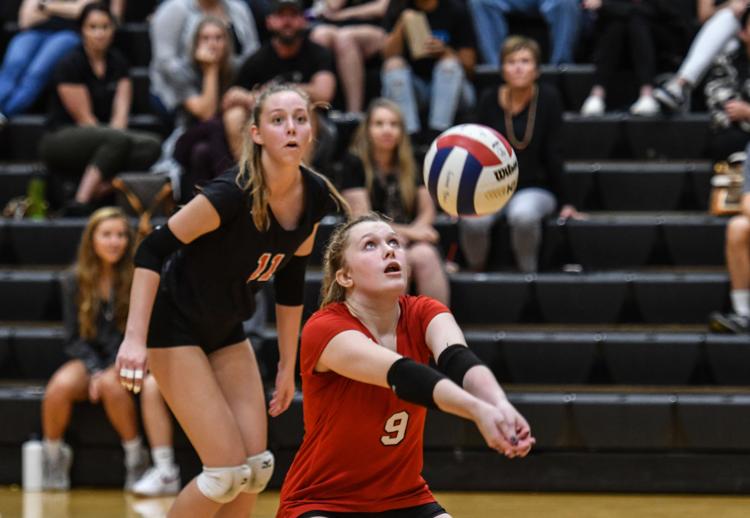 Ravenwood Lady Raptors 
2019 record: 32-13, 8-4, lost to Houston in Class AAA state consolation play. 
Key players lost: Madison Bidwell, Carly Cooper, Allison Johnson. 
Players to watch: Kelsie Dawson, Sr.; Tanya Sichling, Jr.; Bella LePore, So.
Coach says: "This is the first time I feel like we are 12 deep. Everybody on our roster can contribute and we can run a true 6 on 6 in practice, which has been helpful." — Abbey West, who is beginning her fourth season with Ravenwood.
Outlook: The Lady Raptors found some postseason magic last season but didn't get another shot at Brentwood in the championship match like they did in 2017. Ravenwood finished second to the Lady Bruins in the district and in the region. The athletic Dawson produced 237 kills and a team-best 137 blocks last season, while Sichling (152 kills) and LePore (552 digs) both excelled as underclassmen. LePore's sister Avery also joins the team, while the Riggs sisters — Kennedy and Cali — both moved in from Wheaton, Illinois, and can be big contributors. "I just love how deep our roster is," West said.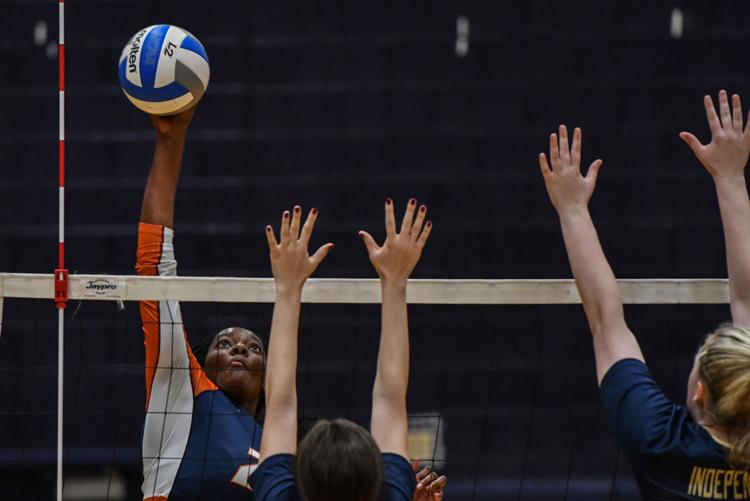 Summit Lady Spartans 
2019 record: 20-14, 7-5, lost to Brentwood in district semifinals. 
Key players lost: Ellie Driver, Rylie Rolison, Jadyn Brackins. 
Players to watch: Destiny Cherry, Sr.; Riley Golias, Jr.; Rebekah Frey, Sr. 
Coach says: "We are looking forward to this year and have some excellent leadership as well as some great depth with some new kids coming on board that we may not have had in the past." — Warne Riker, who is in his 10th season leading the Lady Spartans. 
Outlook: Cherry, a 6-2 Butler commit, led Summit with 198 kills and 91 blocks last season. Golias split time at setter last season with Brackins but led the team with 4.7 assists per set. Riker said both players will provide solid leadership. Frey (185 digs and 104 kills) also is a big contributor returning, while Riker said he has a large group of sophomores and juniors to add to his depth to help offset the loss of production from players like Driver and Rolison at the net.