Landmark Recovery hosted a ribbon-cutting ceremony on Wednesday to highlight its recent headquarters relocation to Franklin. 
The company treats individuals struggling with addiction related to substance abuse and helps them on their road to recovery. Landmark relocated its headquarters from Scottsdale, Arizona in May and employs a staff of 557 across the country. 
"Landmark started out as an idea and that idea was to provide comprehensive, individualized treatment and services to those people in need," Landmark Recovery Chief People Officer Nick Losole said.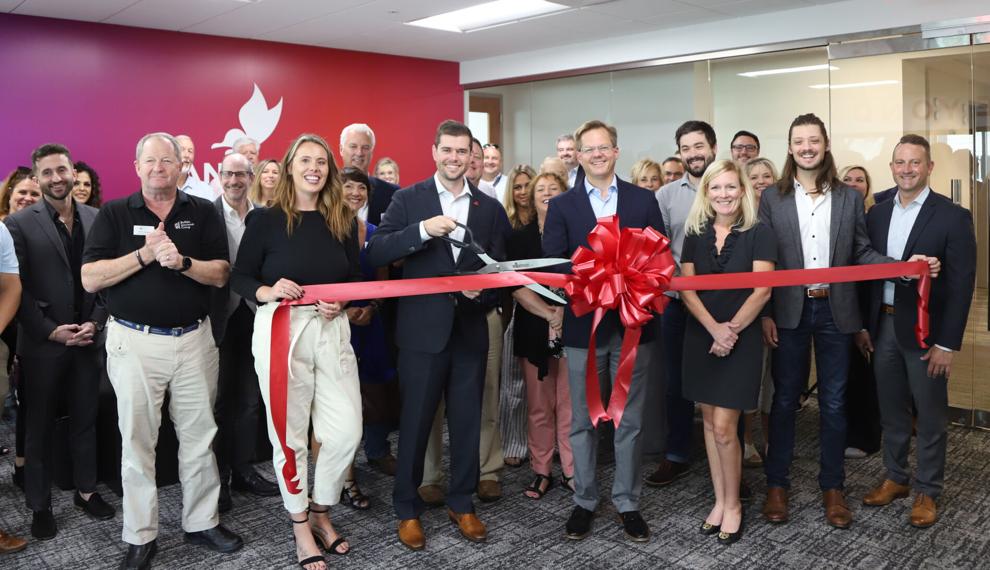 The company's Franklin office has plans for expansion in the near future, including the addition of 24 treatment locations across the country in the next 12 to 18 months. 
"We've hired almost 100 employees here in the city of Franklin, and we plan to have approximately 350 employees in this office over the next five years," Losole said.
Williamson, Inc. has played a role in attracting five corporate headquarters, including Landmark, so far this year to Williamson County. 
"It's a great honor to get the chance to work with this company, as they were making their location decision on where to be and where to really place this fast-growing company," Williamson, Inc. President and CEO Matt Largen said. "We're thrilled to welcome this company to the landscape of Williamson County to be one of the other corporate headquarters to call Williamson County home." 
Landmark currently has one Tennessee location in Knoxville. 
For more information, visit www.landmarkrecovery.com.