Tuesday night brought anticipation, voting machine issues and a few close races as four new leaders were elected to Franklin's governing board of mayor and aldermen. 
Williamson County Election Commission Chair Robert Brown said six voting machines experienced a software glitch, resulting in printed result paper tape that was incorrect. Brown said the commission believes that the paper results that were hand carried to the election office and then counted were correct. Originally, it was thought that only one machine malfunctioned.
Brown, the commission and Williamson County Election Administrator Chad Gray spoke to Secretary of State Tre Hargett and Tennessee Election Coordinator Mark Goins on Tuesday night about the situation. 
Brown said the election count would not be considered complete until members from the election commission recounted those ballots Wednesday. 
"Two other independent ballot control systems (the Vote Central Registration System) and the ballot count control recorded by each vote center official at the start of the day and at the end of the day on each tabulator indicate that the reported results are correct," Brown explained in an email to the Herald. "However, since the third results control that we use comparing the computer results to the printed results was incomplete for six of the Election Day tabulators, Mark Goins and Tre Hargett advised the WCEC that our Election Day count was incomplete. They advised that to complete our Election Day count, the WCEC should convene a Counting Board to hand count all Election Day ballots. Thus, the WCEC will start at 1 p.m. Wednesday to complete this step. All candidates and the press are invited to observe the process."
The recount, which lasted roughly eight hours Wednesday, did not change any of the race finishes. Several candidates did gain votes, and a few lost them, but the changes were minimal.
The closest race was in Ward 3, where Jason Potts narrowly beat out Michelle Sutton by 25 votes, 1,091-1,066. Their votes were unchanged after the recount.
"I'm extremely excited for Franklin, and I'm humbled by everyone who has participated in today's election. I look forward to listening and leading in Ward 3," Potts said. "I'm grateful to experience the process of the Franklin campaign. I've always tried to keep my heart and my mind in the same place since day one, and I feel like I'm in the same place now." 
Potts also commended Sutton on a well-run race.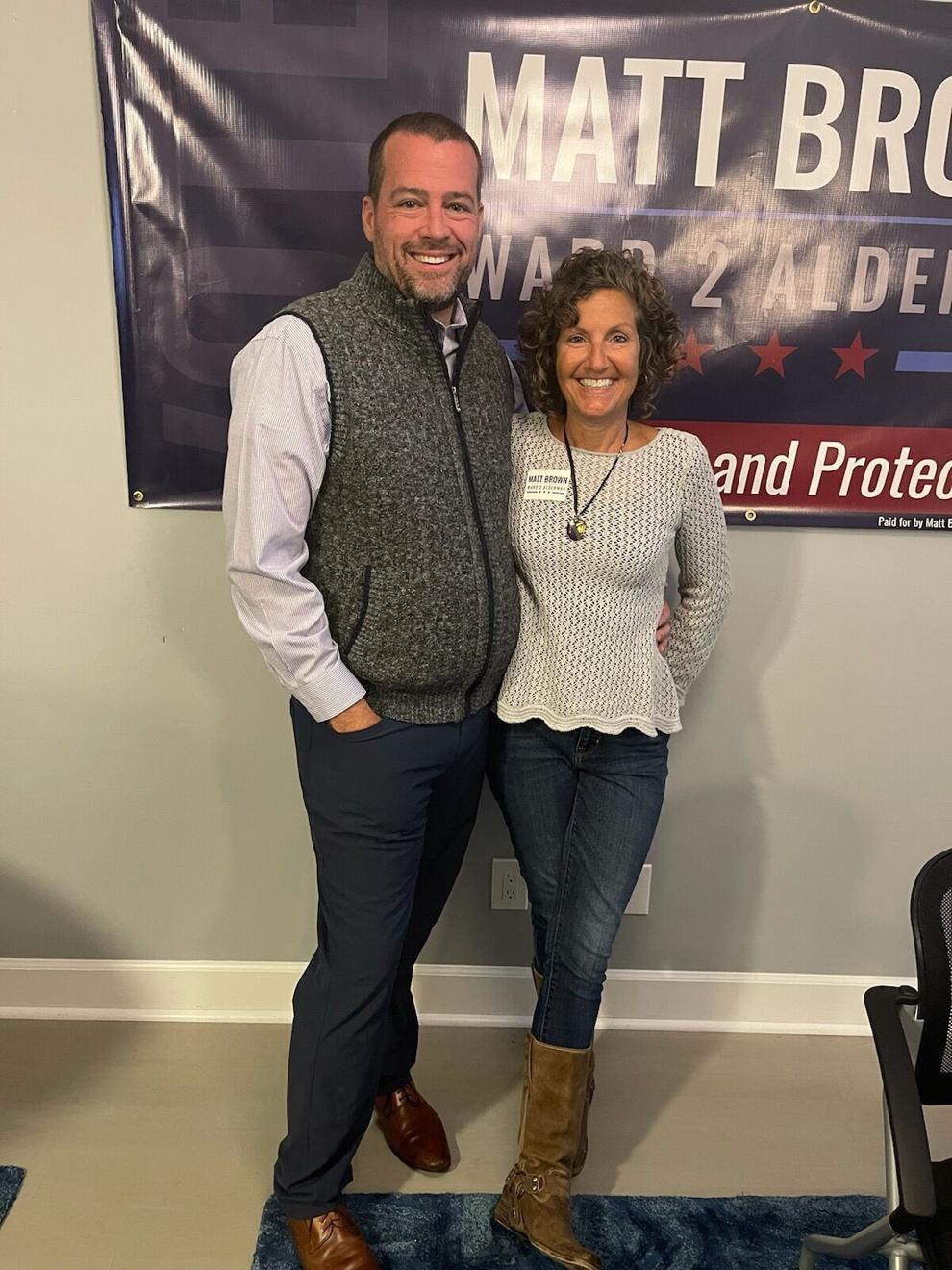 Matt Brown won in Ward 2, beating out Tina Pierret, Angela Hubbard and Mike Vaughn. Brown gained two votes after the recount, winning with 880 votes, while Pierret went from 396 to 395. Hubbard and Vaughn did not change.
"I think I fell in love with this city for a second time going out to meet everybody," Brown said. "We worked hard. We really tried to connect with people. I think preserving and protecting Franklin matters to people. Especially in Ward 2, we have some really big growth questions. And I think they showed up for that reason."
Brown will replace Alderman Dana McLendon, who has held the seat for the past 22 years. 
"I think there's a lot that Dana did that a lot of people appreciate, that I appreciate," Brown said. "I think there's energy and excitement about something new and something fresh coming."
Patrick Baggett handily won the Ward 4 race against second-time candidate Elizabeth Downing Wanczak. After the recount, Baggett lost a single vote, while Wanczak gained one.
"I'm blown away by the support and blown away by the people who placed their confidence and trust in me to represent them in Ward 4," Baggett said. "I'm thankful for Liz and the kind of campaign she ran. I'm thankful that she's engaged in the city and hope she continues to be. I'm thankful for my wife and my family for allowing me to chase this wild hare and give back to the city I love so much."
There was also an at-large seat on the ballot. Usually, aldermen have staggered four-year terms with elections every two years, and ward aldermen elections are held one year with mayor and at-large aldermen on the ballot two years later. However, a special election was held this year for the at-large seat left open after the death of Alderman Pearl Bransford in November. Former Franklin Mayor John Schroer has filled in on an interim basis since January but did not run for the seat.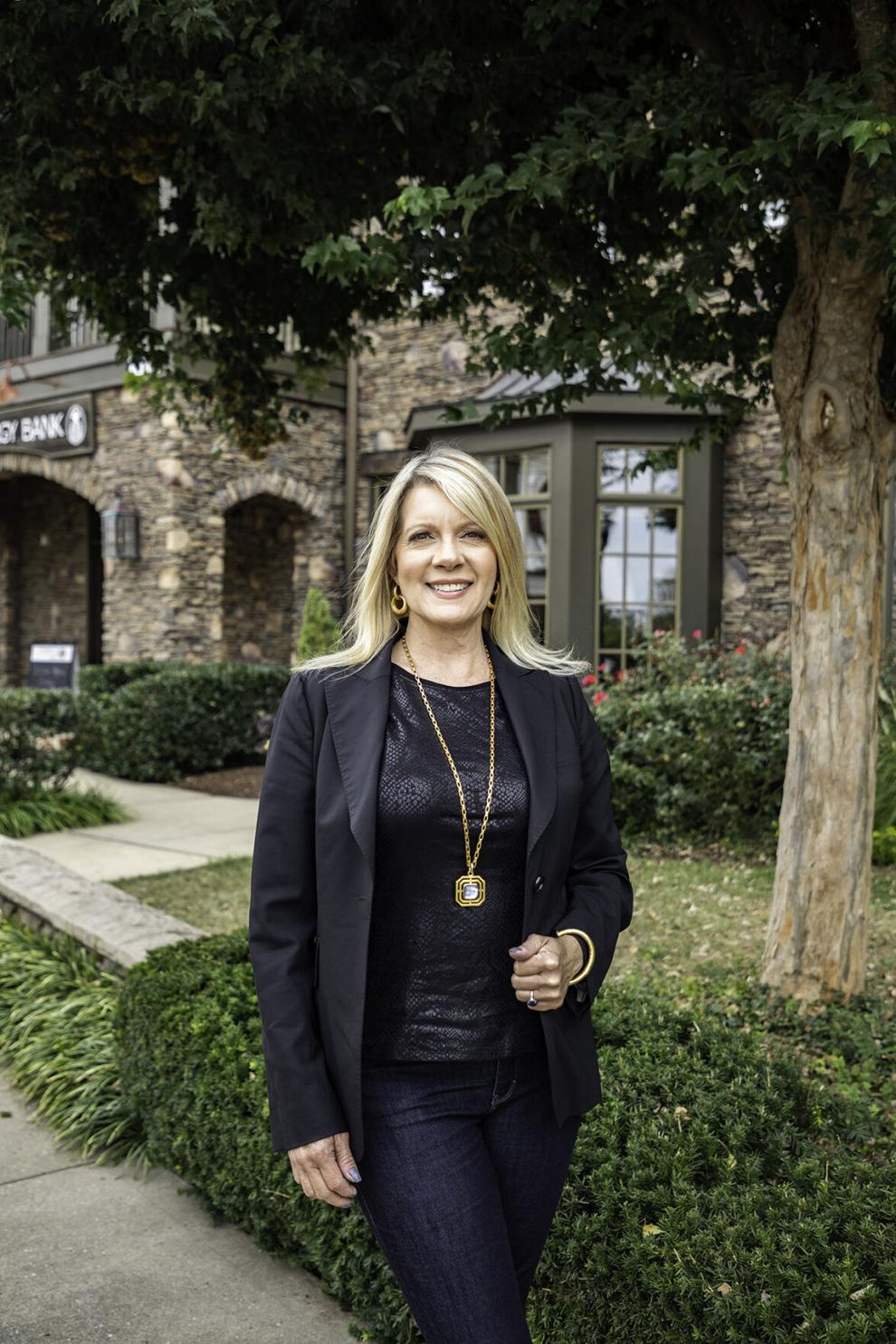 In a close race where she gradually pulled ahead, Gabrielle Hanson defeated Alan Simms for the at-large seat, which represents the entire city. The only Black candidate in the race, Rev. John E. Haynes, finished third in the race with a large number of votes, and Bhavani Muvvala was fourth.
After the recount, Hanson and Simms both dropped a single vote, while Haynes gained five. Muvvala did not change.
Simms had strong support from the downtown Franklin community, where he lives. As a resident of Westhaven, Hanson, a Realtor, was able to garner support in her community and throughout Franklin.
"With the advent of national events of the last year and a half, it has made people acutely aware of how important their home turf is," Hanson said in a text to the Herald. "My message clearly resonated with those who were very concerned that the quality of life we all enjoy and Franklin could ultimately be threatened if they don't become involved in the election process. I am thrilled to have the opportunity to protect and preserve the Franklin that we all know and love. May we set an example for the rest of the nation to follow."
In Ward 1, incumbent Beverly Burger ran unopposed.
"I ran to continue a call of service to our community and in response to the support from my constituents who asked me to run for re-election. I'm honored that Ward 1's constituents have put their faith, trust and support in me again, and I pledge to continue to protect, preserve and prosper Franklin," Burger said. "Franklin is at a critical crossroads, and my continued focus is directed towards adopting policies and resolutions that enable the board of mayor and aldermen to provide a better balance in our residential developments and direct us to more responsible solutions to our growth challenges that are guided by the Envision Franklin Land Use Plan.
"I look forward to proactively directing and implementing plans that focus on infrastructure, redevelopment and services that protect our quality of life while remaining committed to moving our city forward in responsible ways. I pledge to continue to serve my constituents with the same dedication and energy that I have throughout my time as alderman. It is my great honor to serve our community."
Current results are below.
WARD 1
Beverly Burger: 632
WARD 2
Matt Brown: 880
Tina Pierret: 395
Angela Hubbard: 333
Mike Vaughn: 290
WARD 3
Jason Potts: 1,091
Michelle Sutton: 1,066
*Samantha DeGrasse (withdrawn): 62
WARD 4
Patrick Baggett: 1,767
Elizabeth Downing Wanczak: 659
AT-LARGE 
Gabrielle Hanson: 2,735
Alan Simms: 2,043
John E. Haynes: 1,672
Bhavani Muvvala: 584