FRANKLIN — Battle Ground Academy senior Kennedy Price and Summit High School senior Maddox Reed were both selected as the latest John Maher Builders Scholar-Athletes for the 2021-22 school year.  
John Maher Builders is entering its 16th year partnering with the Williamson Herald to recognize standout area student-athletes. Both Price and Reed are eligible for a $2,000 scholarship that will be presented to two females and two males selected as scholar-athletes of the year by John and Margie Maher of John Maher Builders at the end of the school year.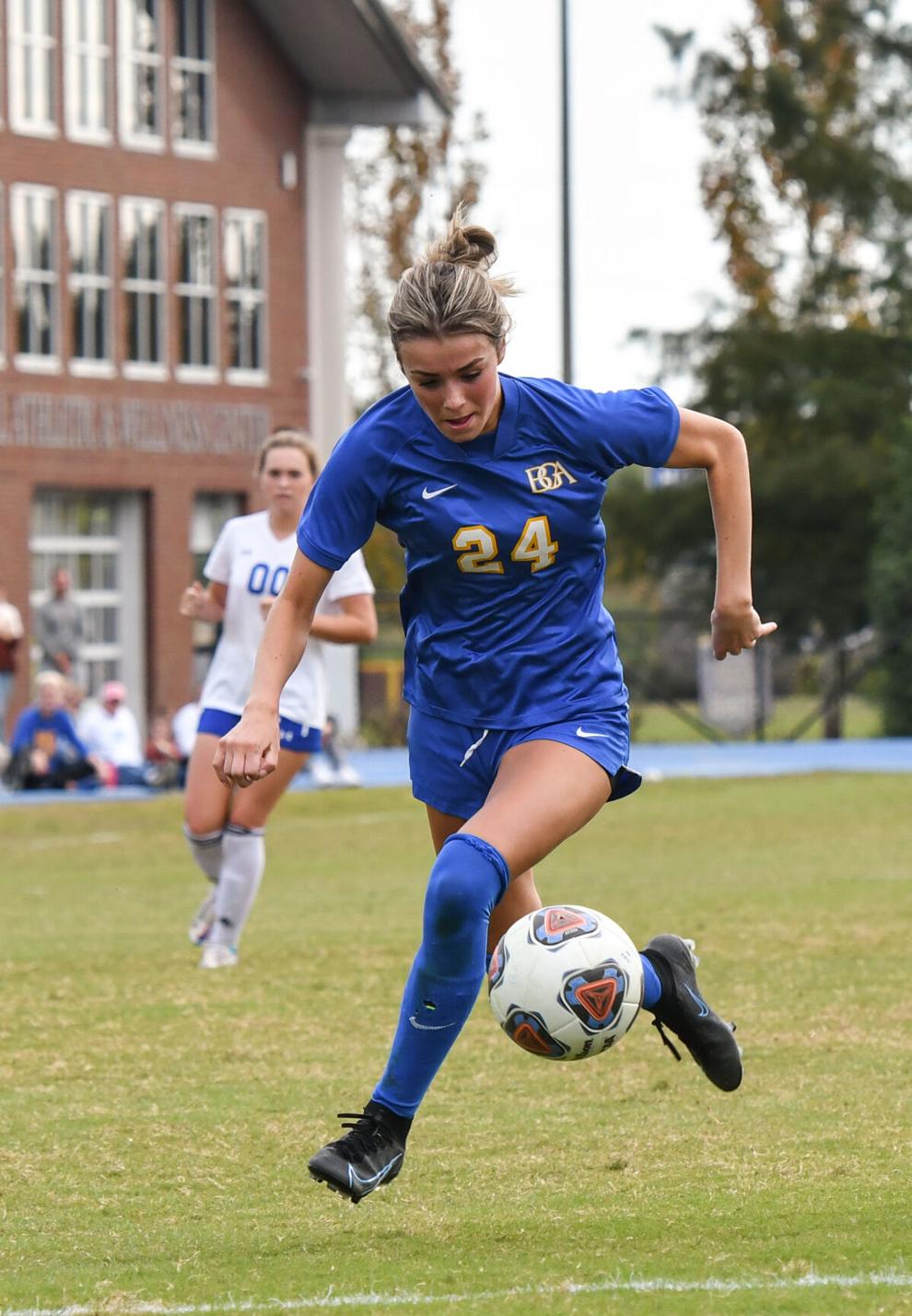 Kennedy Price, Battle Ground Academy  
Jan Morrissey, the BGA girls soccer coach, called Price one of the most decorated and talented athletes to walk the hallways at the Franklin school.  
"This is an athlete who has worked diligently and relentlessly to perfect her craft," Morrissey said. "The amount of time and energy she's spent throughout her four years has earned her a long list of accolades, and I'm sure there's more to come."  
Price is a two-time Division II-A state champion on the soccer field with the Lady Wildcats as well as a four-time All-District, All-Region and All-State selection. She finished this past season with 25 total points, scoring six goals and assisting on 13 others in a new role where she traded in being the leading scorer on the team to become an anchor on defense for the Lady Wildcats.  
"She can play just about anywhere," Morrissey said.  
The BGA senior committed to play college soccer at the University of Tennessee in October and has been a fixture in the mid-state within her club soccer team as well as her community. She carries a 3.61 GPA and has volunteered with the Tennessee Soccer Club for six years, coached in the BGA Spring Soccer League and participated in the annual TSC Holiday Adopt a Family throughout her high school career.  
Morrissey said Price, also known as "Ferrari" for her speed and "KP" for short, shows the same tireless work ethic on the field in the classroom and community.  
"She's regarded as a hard-working and bright student with a high aptitude for academics," Morrissey said. "I've been impressed with KP's ability to meet and oftentimes exceed expectations on and off the field, simply because of her dedication and commitment to the process of becoming a better version of herself."  
BGA reached a third consecutive Division II-A state championship this fall, dropping a tightly contested 1-0 decision to University School of Jackson in the final.  
"Kennedy's success story of growth at BGA will be one I'm going to be able to use for years to come," Morrissey said. "She's certainly taken life by the horns and is setting a course for a successful future."  
Price is the daughter of Dawn and Derek Price of Franklin.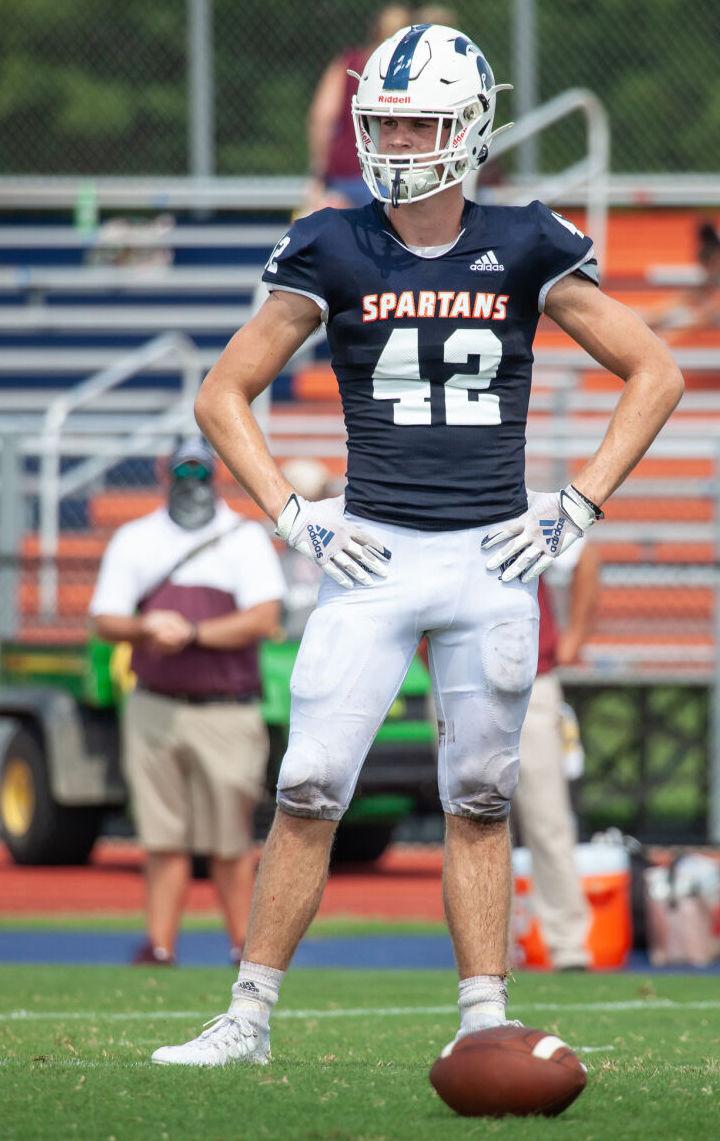 Maddox Reed, Summit High School  
Just like some of his teammates, Reed battled through injury Saturday night in the state championship.  
The Summit senior played in his final high school game with a separated shoulder, playing through the pain to help the Spartans battle Oakland for the Class 6A BlueCross Bowl.  
"He played the whole game, and that's just a testament to his hard work and dedication to his team and community," Summit football coach Brian Coleman said. "He's a high-character kid and is a 'yes sir, no sir,' young man.  
"He did therapy twice a day leading up to the game to be able to play."  
Reed recorded 55 tackles for the Spartan defense this year, including 12 for loss with five sacks, two fumble recoveries and one forced fumble.  
In addition to starring on the football field, where Reed earned All-Region 7-6A honors and All-Star status as a pass rusher, the senior boasts a 4.5 GPA in the classroom. He's also a pillar in FCA locally as well as a volunteer at a church camp this summer.  
Coleman said Reed plans to attend a service academy upon graduation and "fits that mold very well."  
Reed also competes in wrestling and helped the Spartan grapplers reach the state dual championships last year and finish third overall in Class AAA — the best showing in program history. Reed narrowly missed wrestling in the individual state medal rounds as a junior 195-pounder. He won the Region 7-AAA title at 195.  
"Maddox is a great young man," Coleman said. "Maddox truly exemplifies the type of work ethic that we take pride in at Summit High School."  
Reed is the son of Jeff and Katherine Reed of Spring Hill.