FRANKLIN – Brendan Jones threw for two touchdowns and Josh Forsee had big night on the ground as the Centennial High School football team earned a Region 6-6A win against Dickson County on Friday.
Jones connected with Cannon Plowman for a 25-yard strike with 6:12 to play to break a 14-14 tie in the fourth quarter and provide the go-ahead score in a 22-14 victory.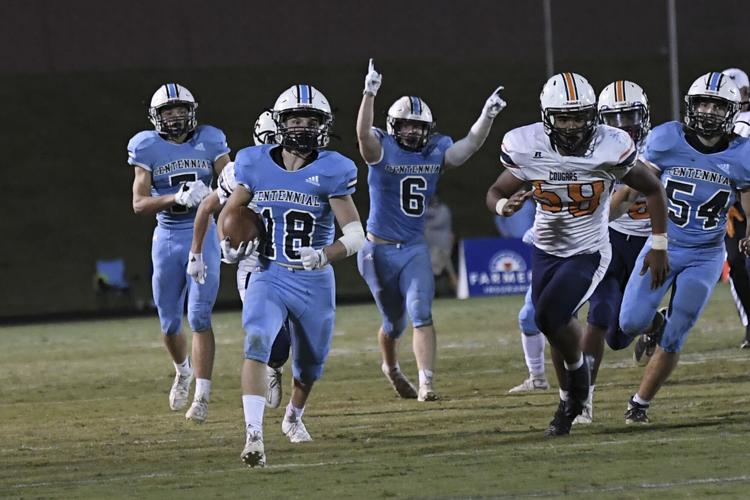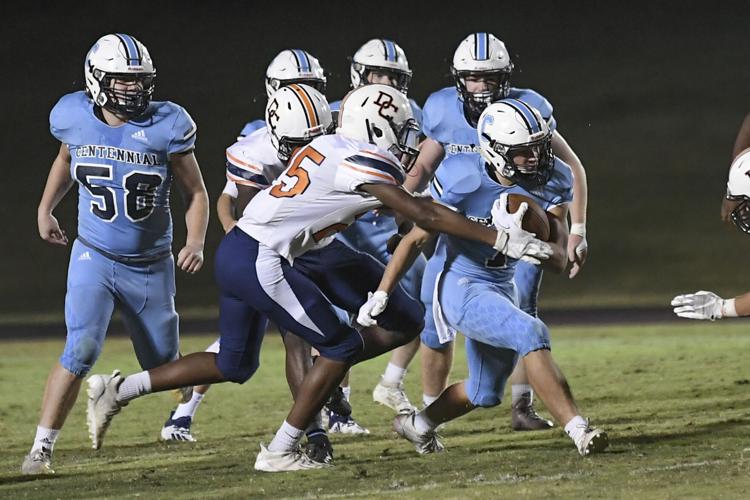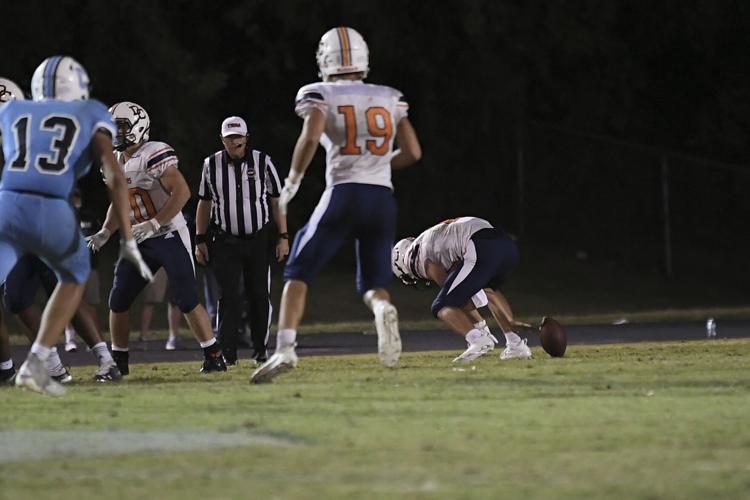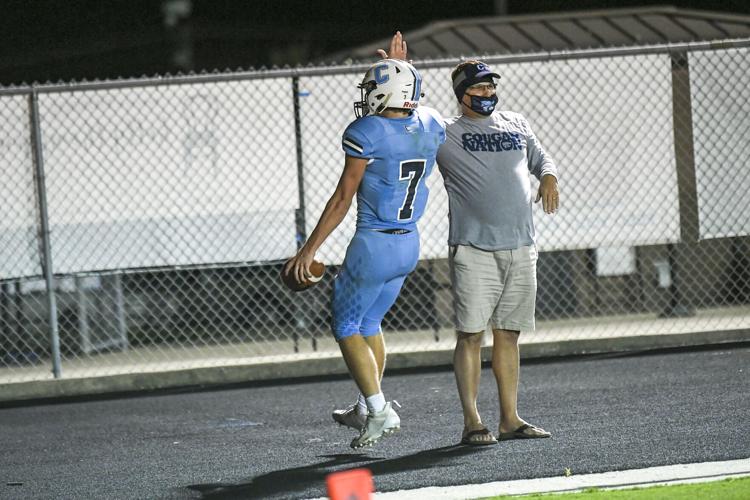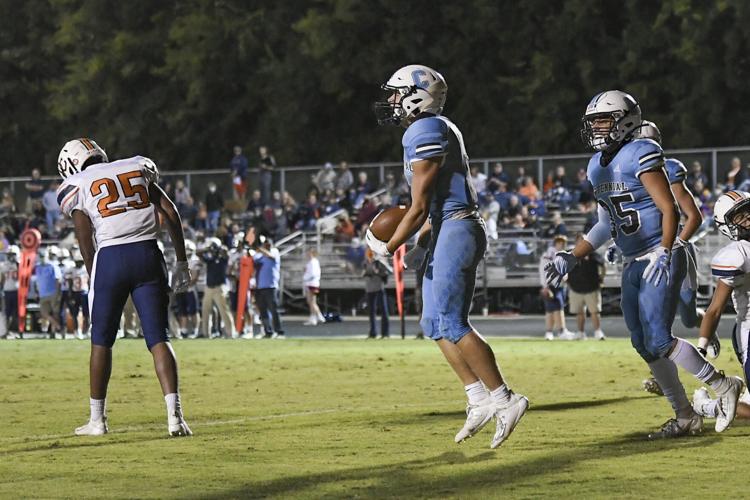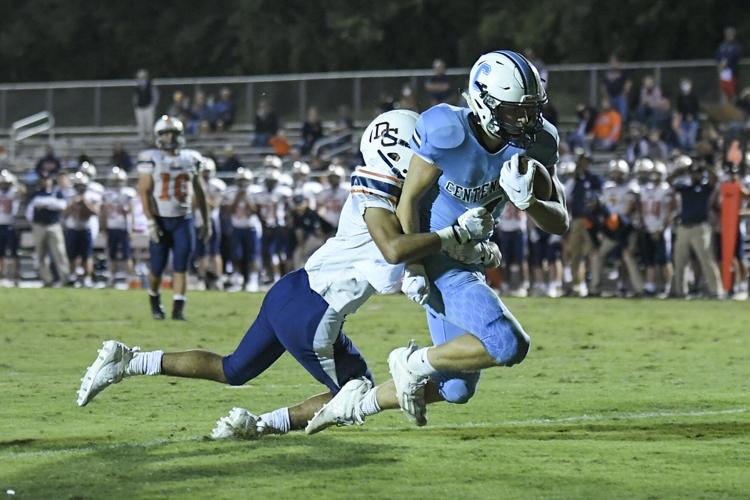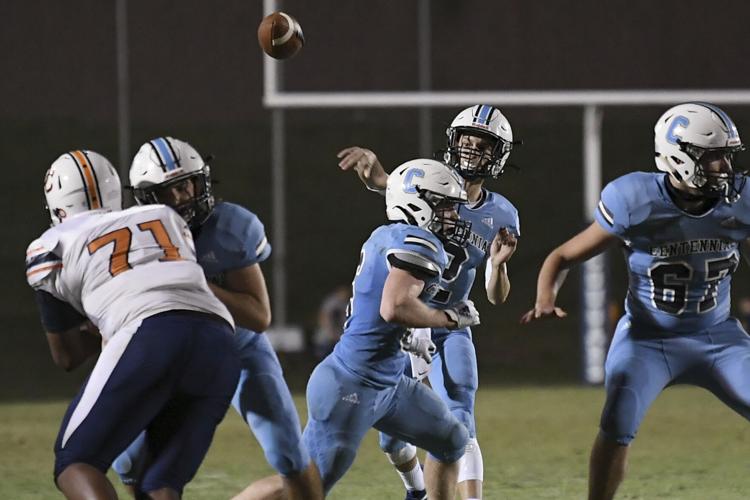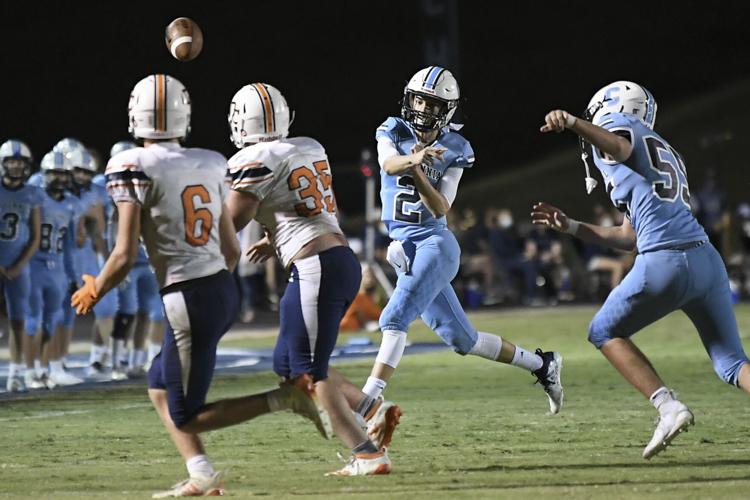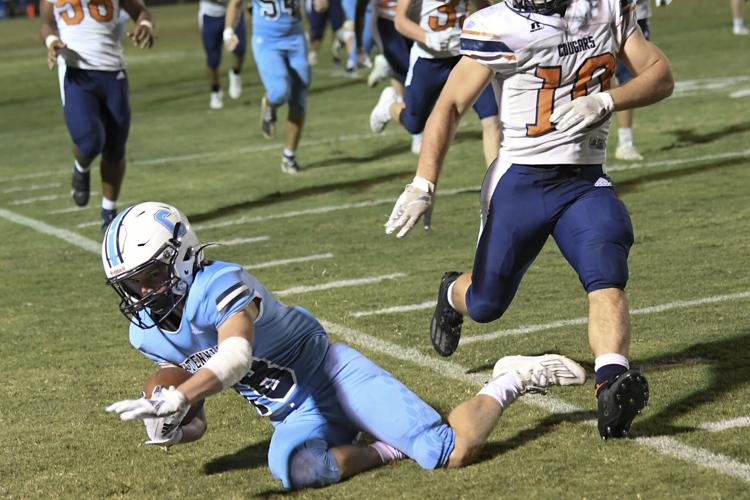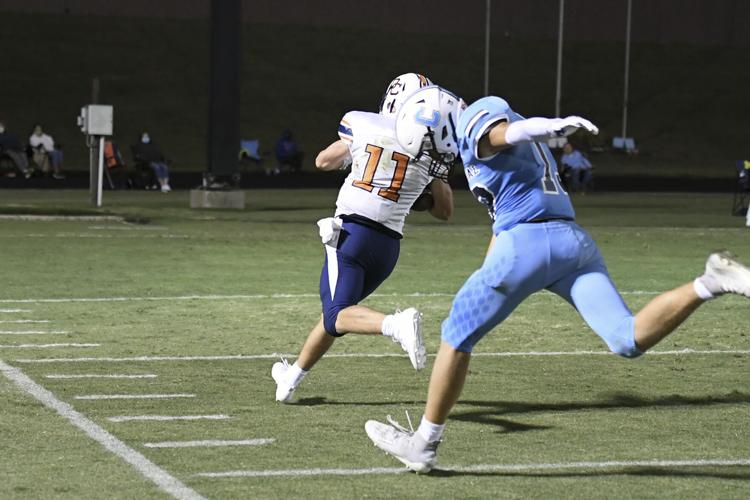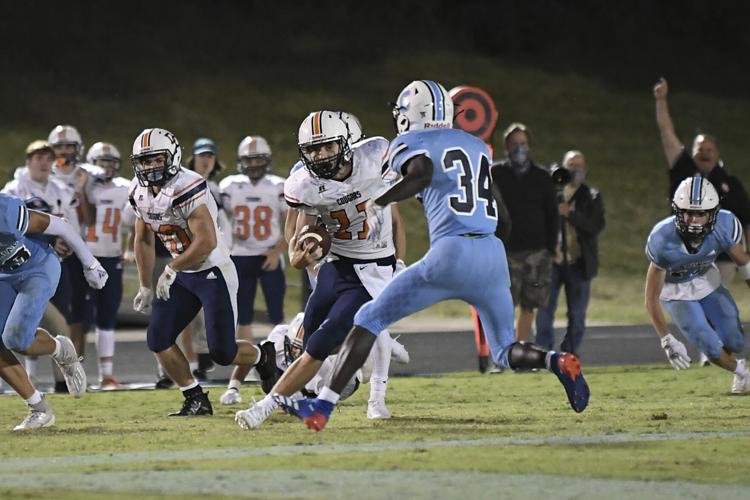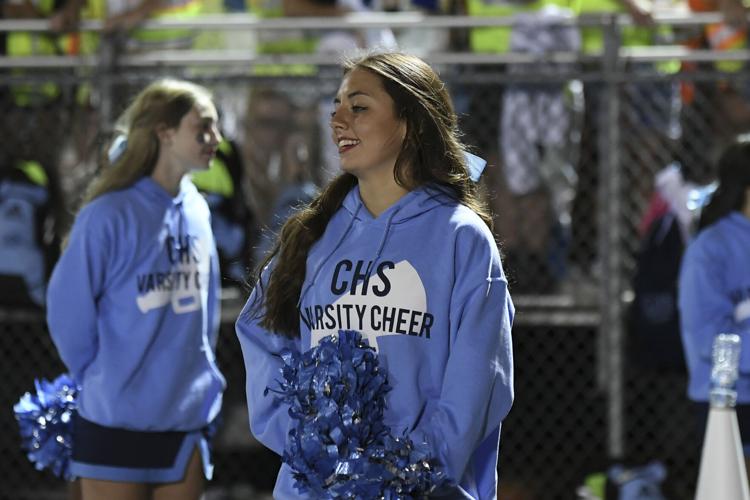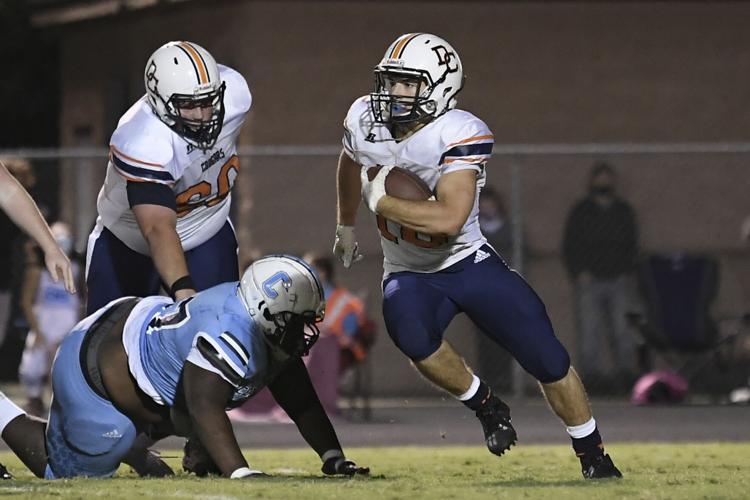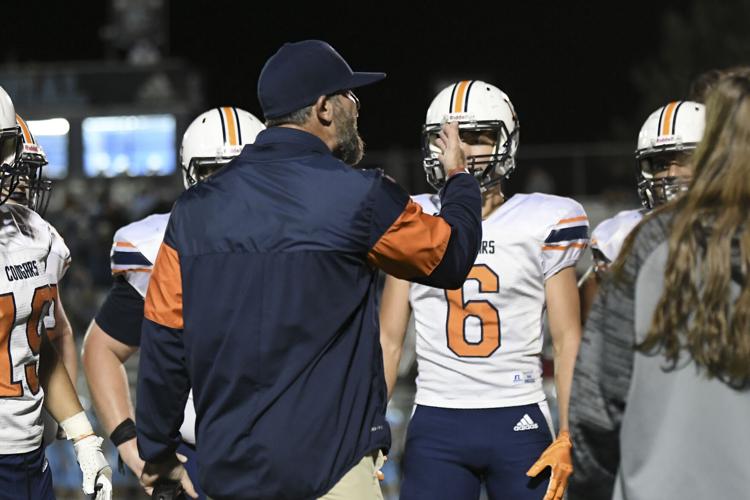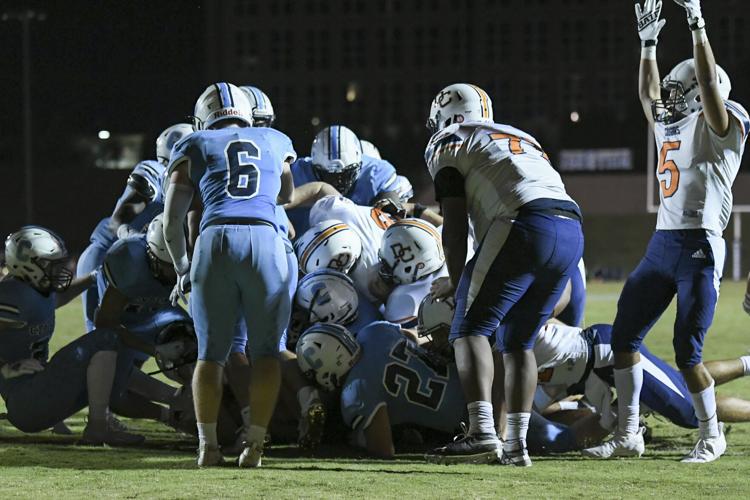 Football Photo Gallery – Dickson County at Centennial
The Centennial High School football team clinched a 22-14 Region 6-6A win over Dickson County Friday, Sept. 18, 2020 in Franklin. 
Forsee rushed for 165 yards on 23 carries and hauled in a 30-yard touchdown reception from Jones with 3:51 to play in the first half to open the scoring. He closed the half with a 2-yard run as the home-standing Cougars staked a 14-0 lead at the break and also finished with three tackles.
Cooper Allen led the Centennial defense with six tackles. 
Jones went 8-of-14 for 74 yards and guided the Centennial offense, which out-gained Dickson County 356-277.
The visiting Cougars used a 67-yard run from Kaden Thomas to pull even early in the fourth. Thomas rushed for 115 yards and Clinton Shrader added another 104 yards on the ground for Dickson County, which attempted just three passes. 
Centennial improved to 2-3 overall and 1-2 in Region 6-6A heading into a trip to Shelbyville Central in Week 6. Dickson County was playing its first game since Aug. 27 after undergoing restrictions due to COVID-19.
BRENTWOOD – Cade Granzow rushed for three touchdowns and threw another, Brentwood's defense …
DCHS – 0 0 7 7 – 14
CHS – 0 14 0 8 – 22
Scoring Summary
2Q 3:51 C – Josh Forsee 30 pass from Brendan Jones (Carter Potts kick);
2Q 0:59 C – Forsee 2 run (Potts kick);
3Q 9:28 D – Clinton Shrader 8 run (Austin Morris kick);
4Q 8:50 D – Kaden Thomas 67 run (Morris kick);
4Q 6:12 C – Cannon Plowman 25 pass from Jones (Plowman run).