MURFREESBORO – For the first time since 2009 for high school girls and the first time since 2016 on the boys' side – besides the lost COVID-19 season in 2020 –Williamson County teams aren't in the large schools state tennis team championships this week.
The Ravenwood girls fell Tuesday at the Adams Tennis Complex 5-0 against Science Hill, while the Brentwood boys suffered a 4-1 defeat against defending state champion Collierville. Both matches were in the state semifinals.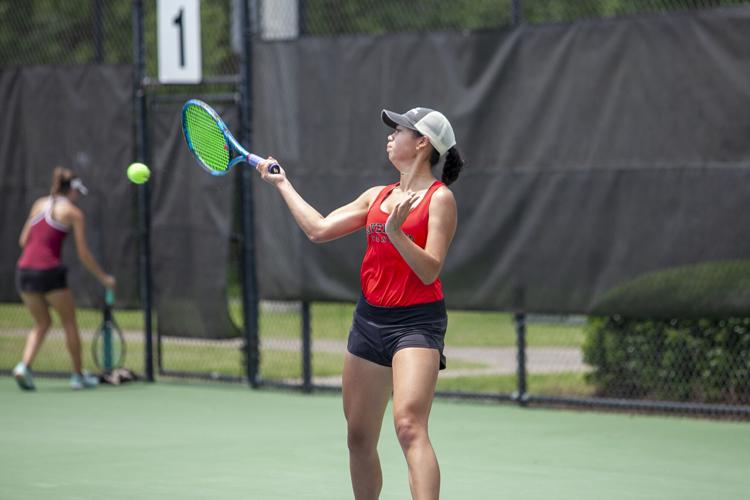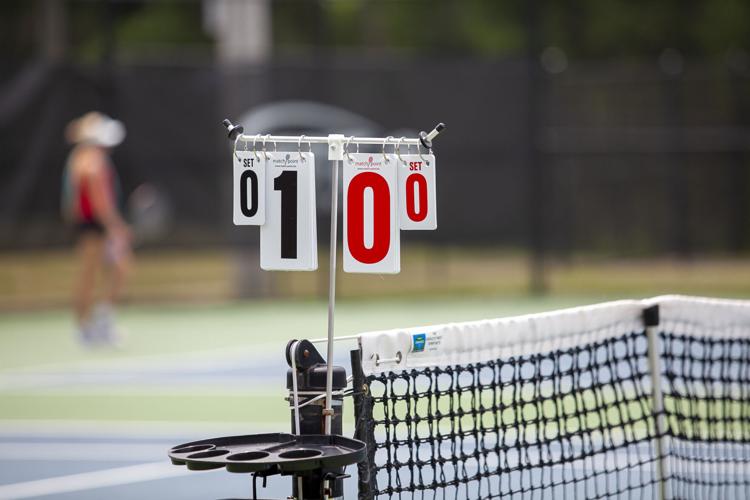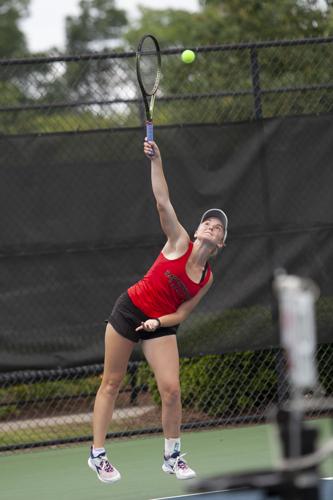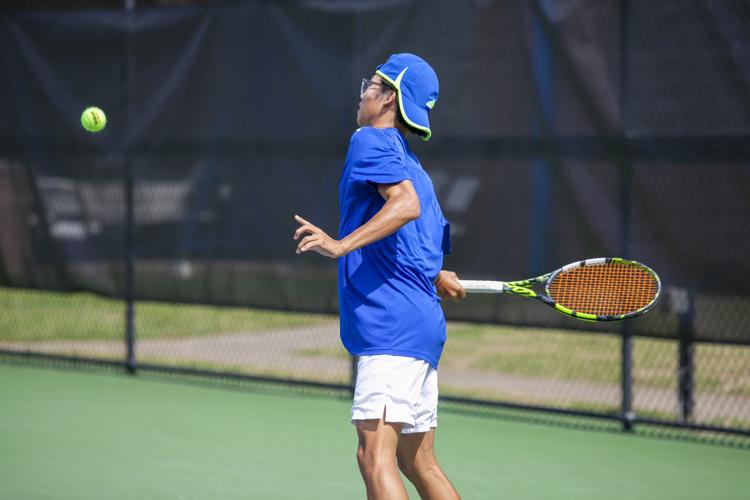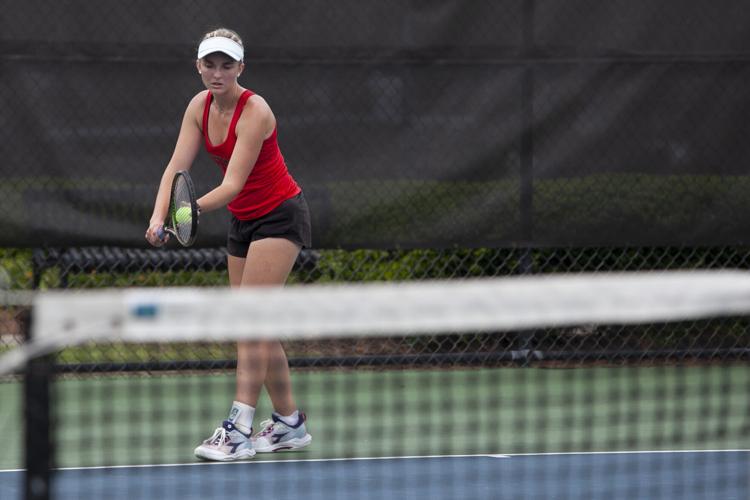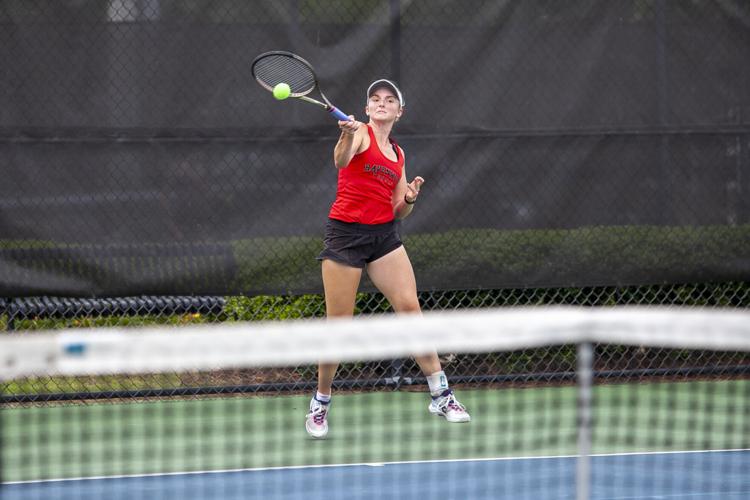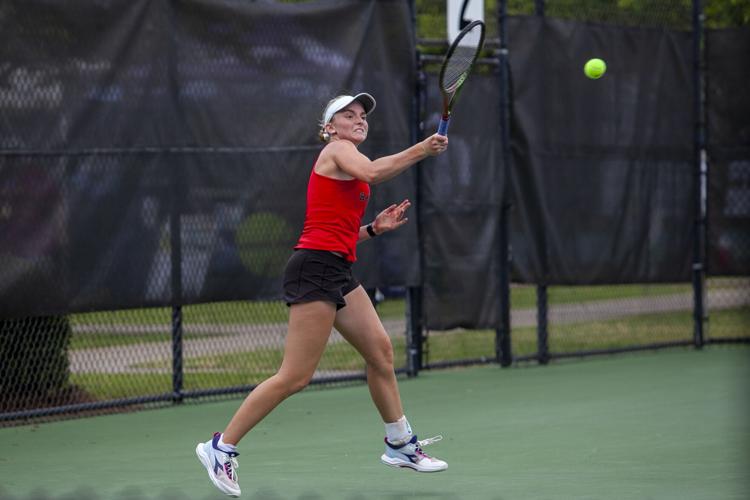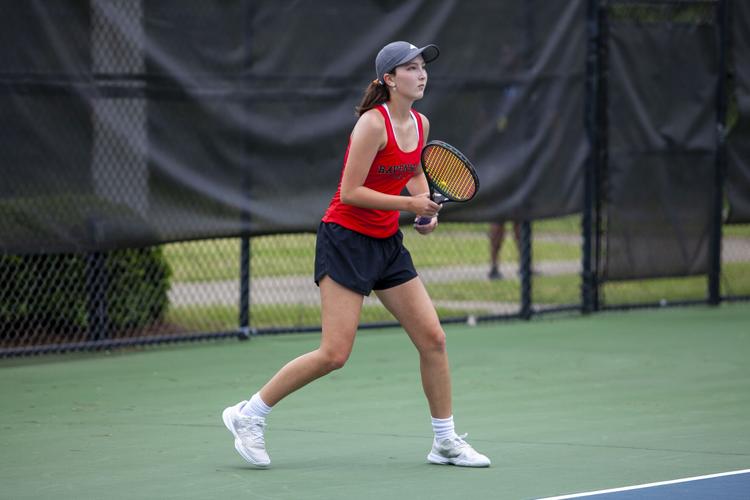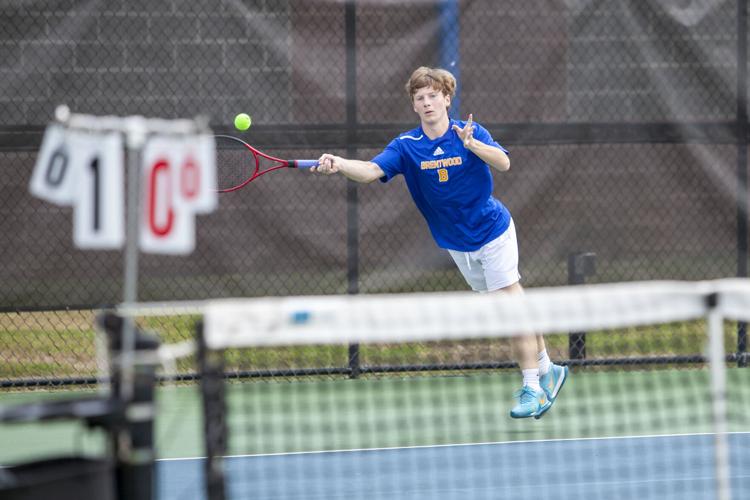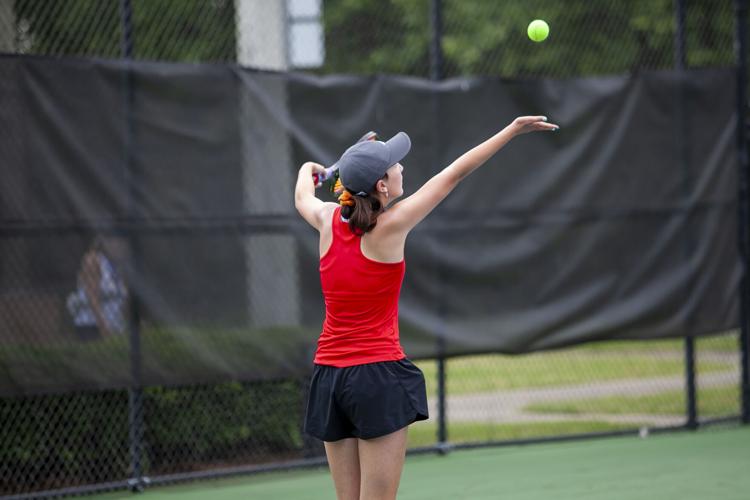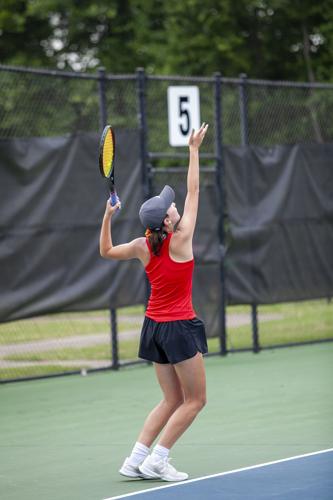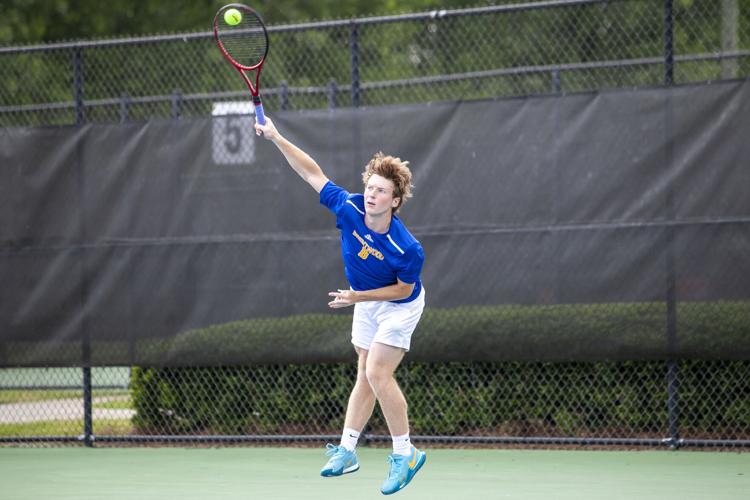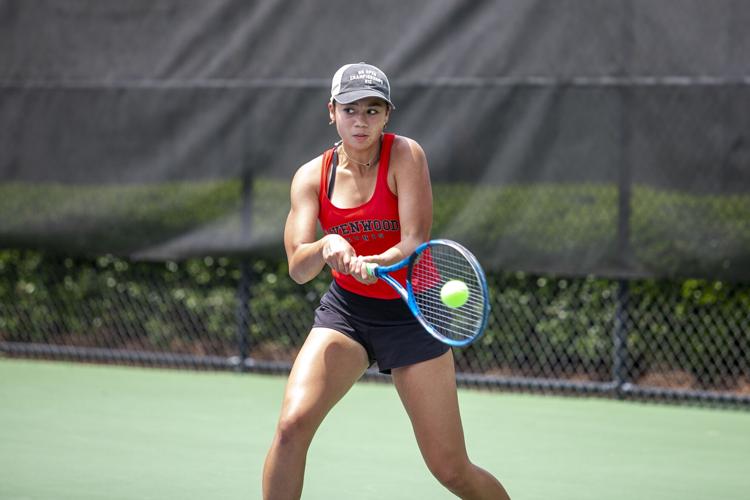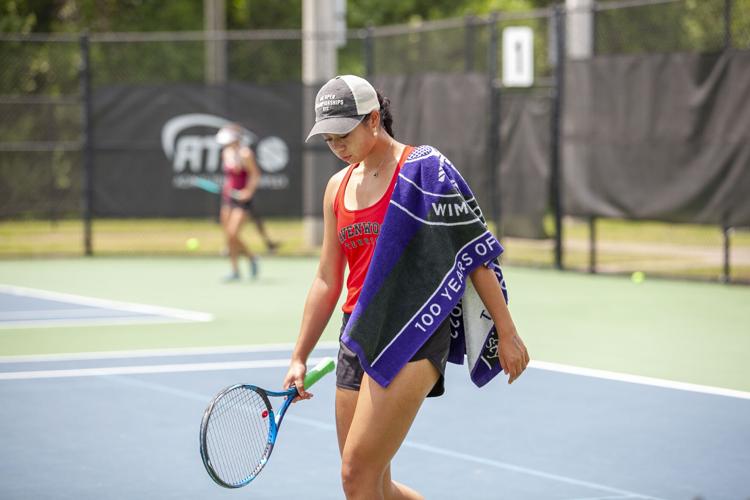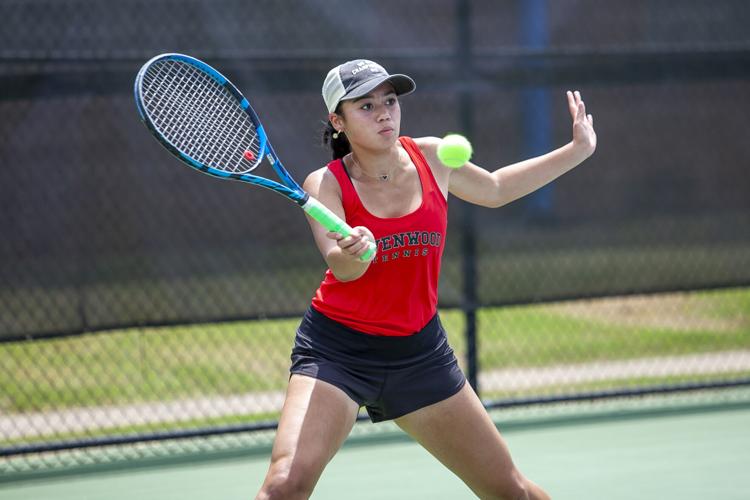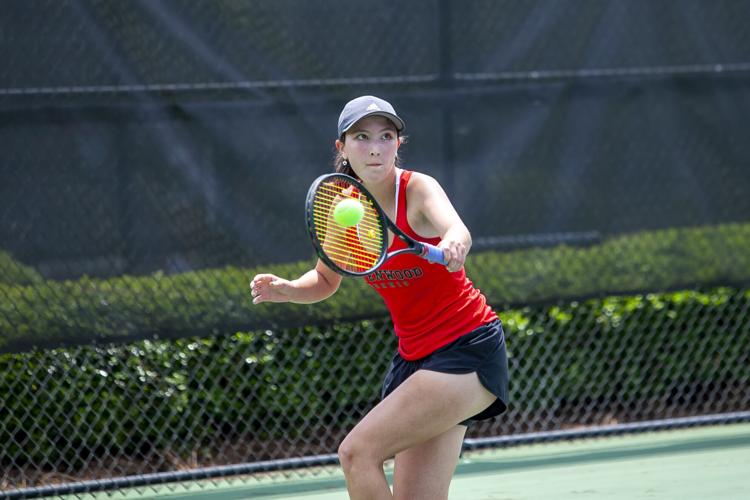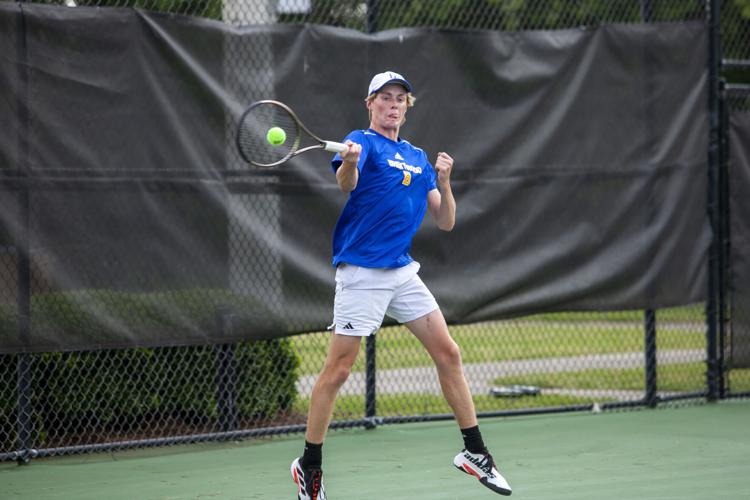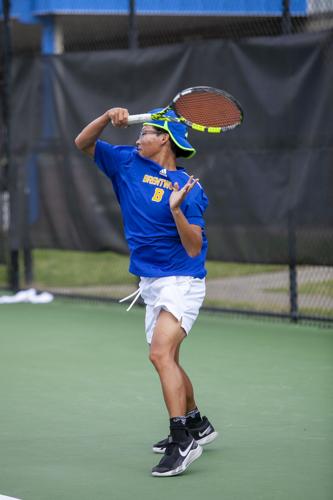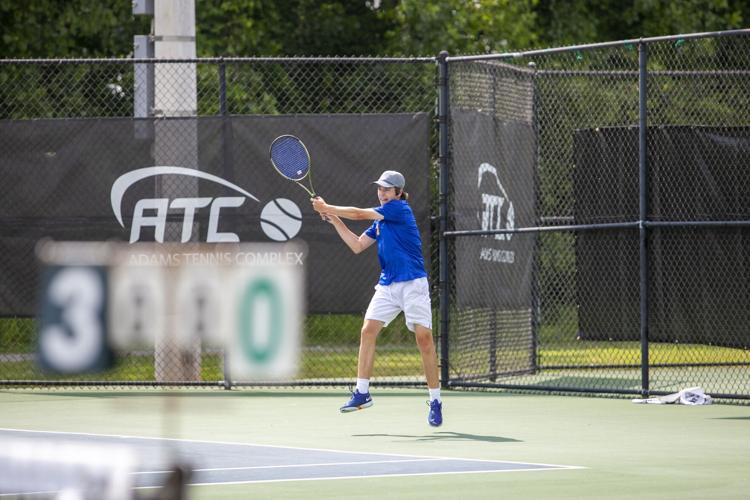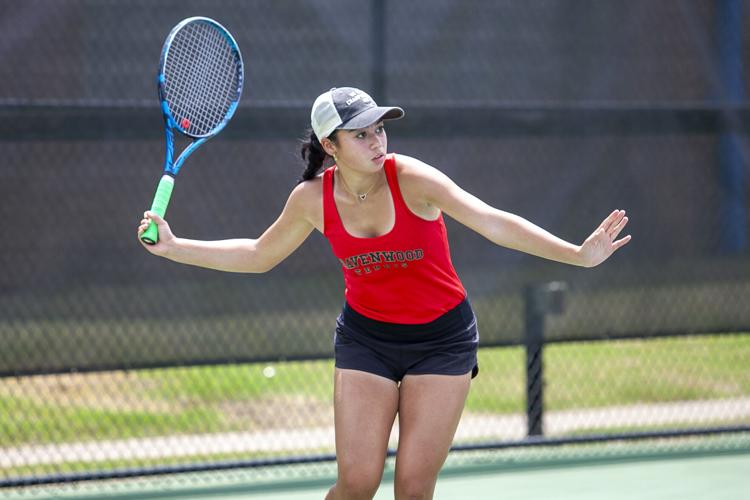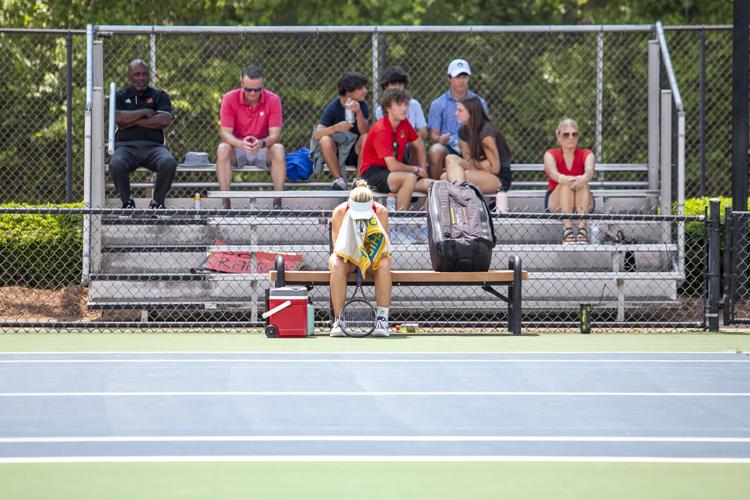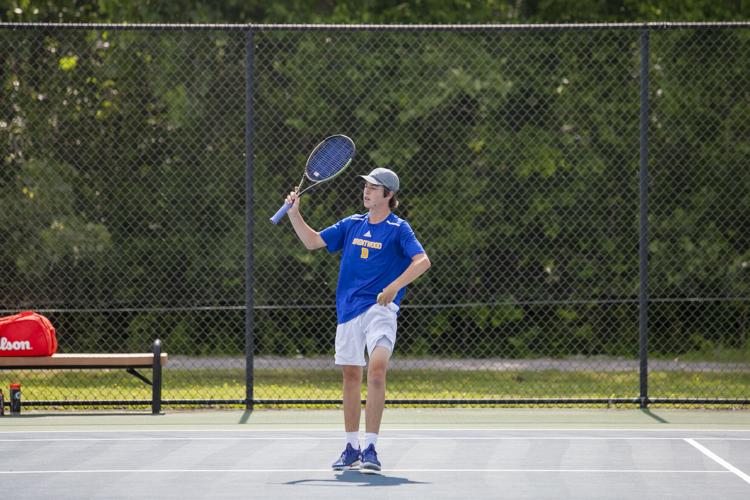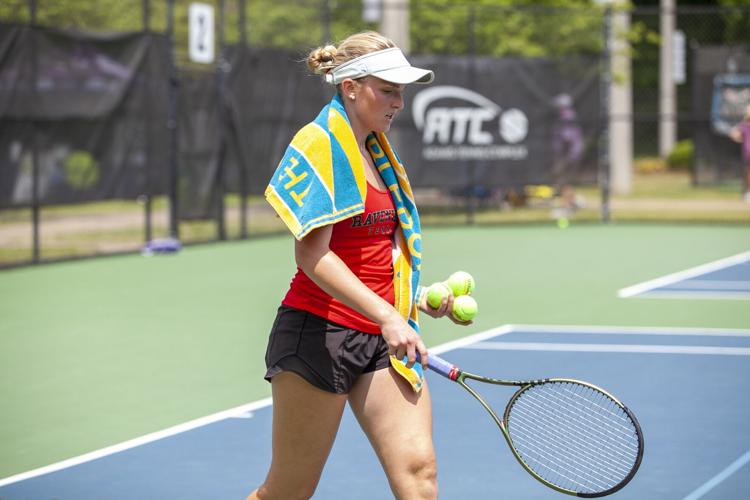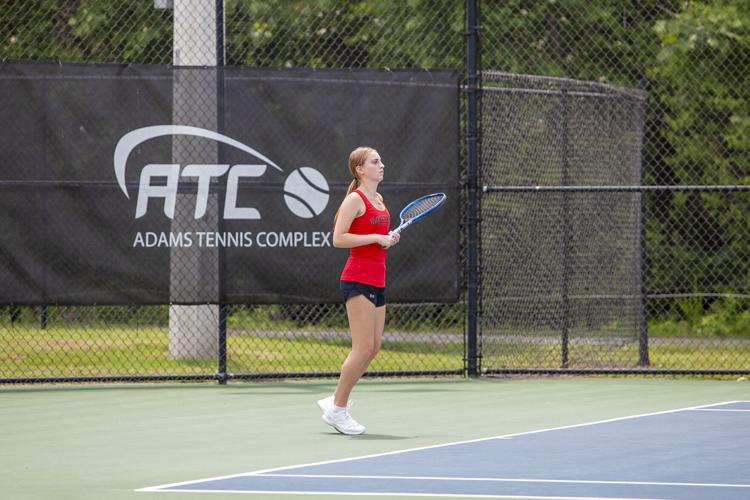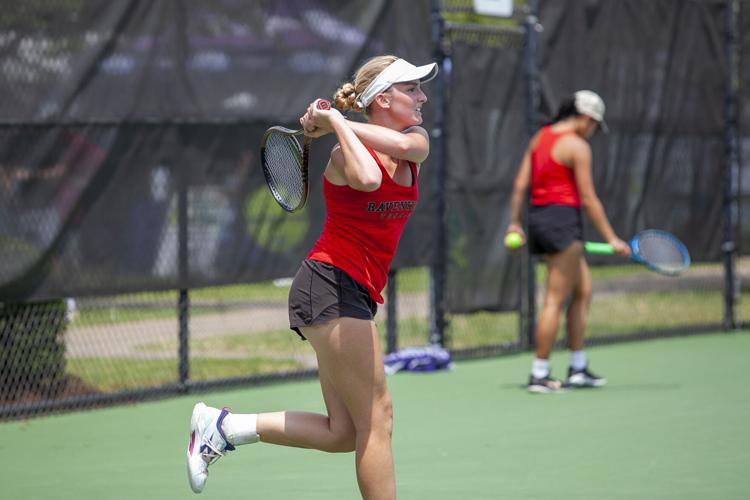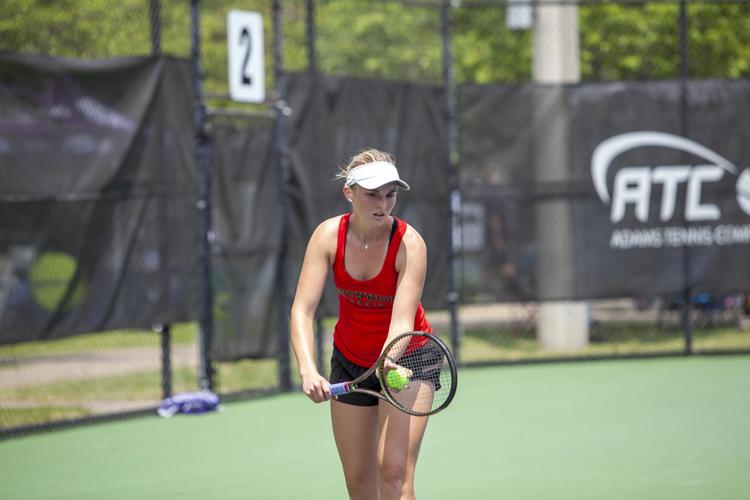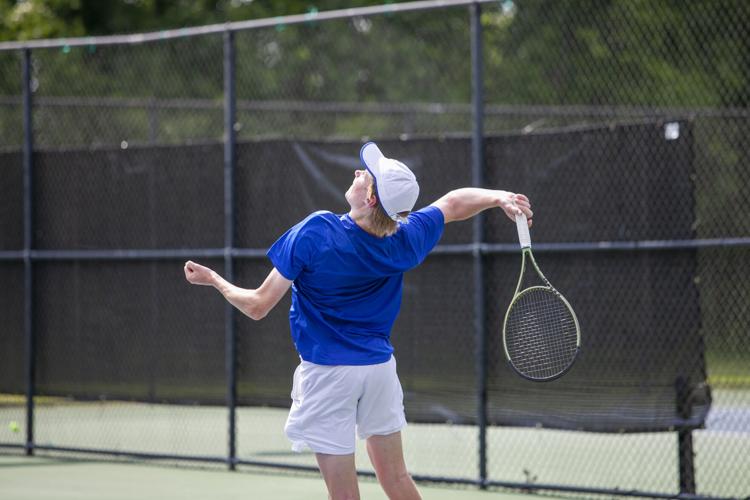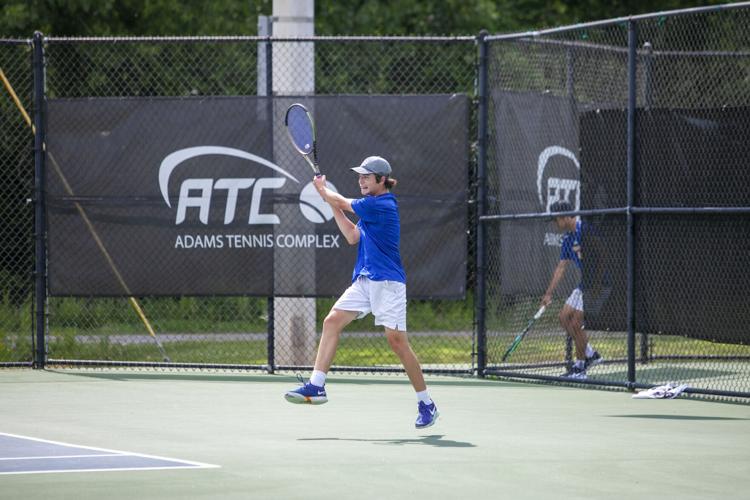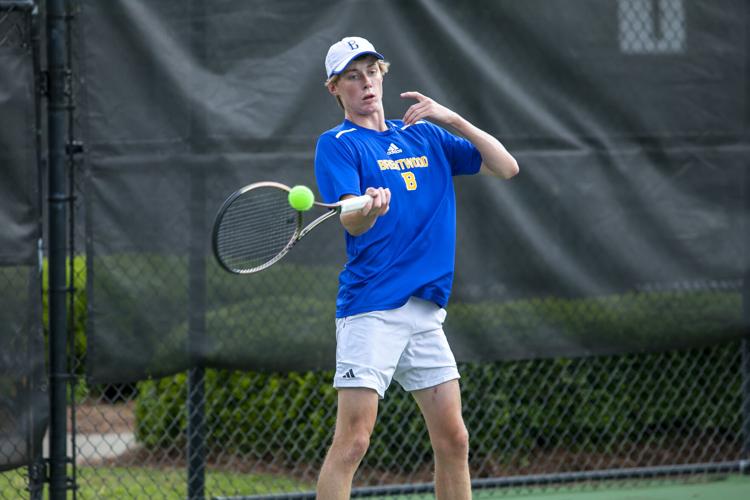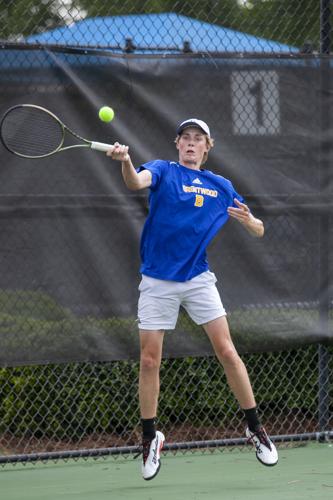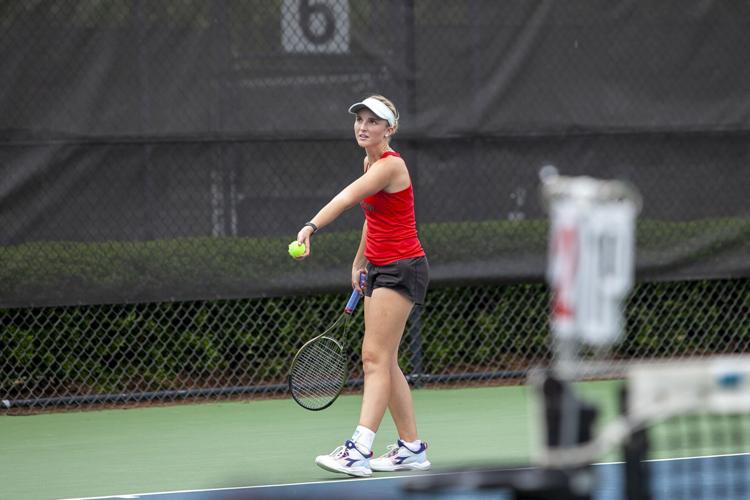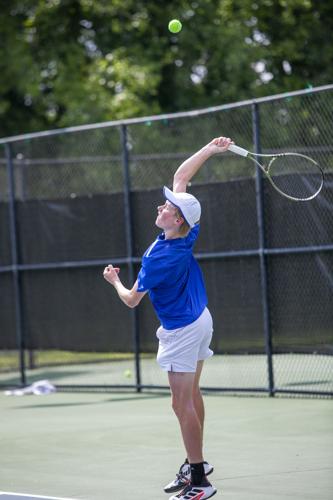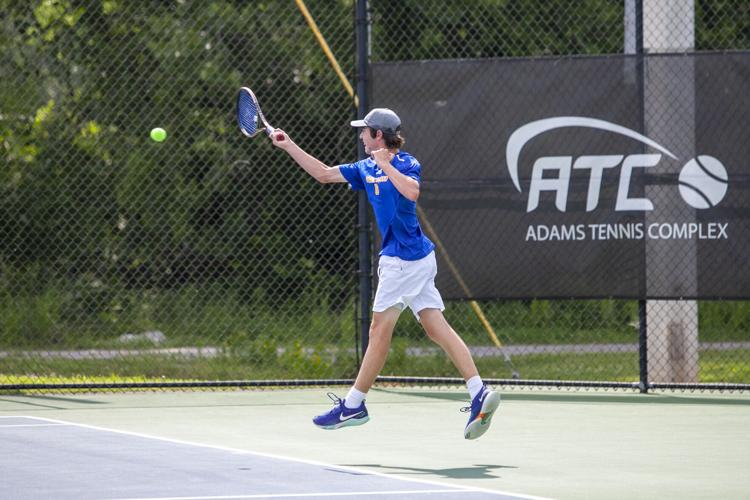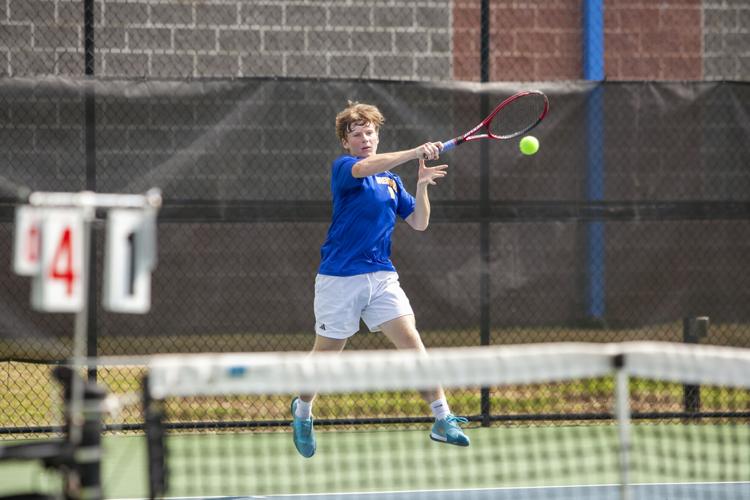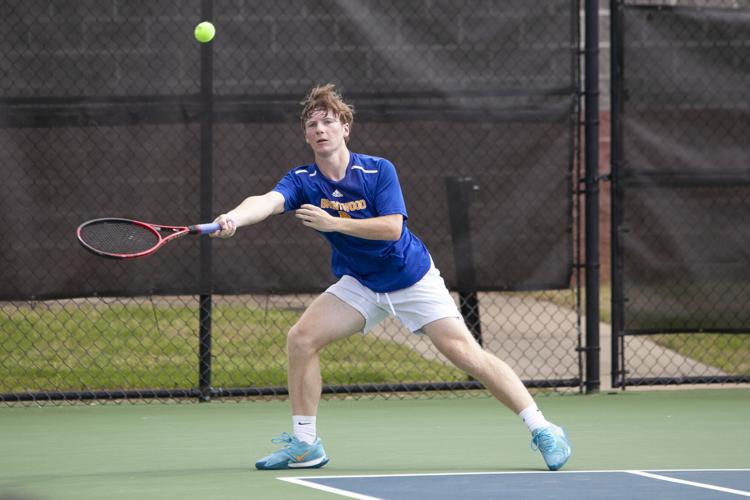 State Tennis Photo Gallery – Division I Class AA Semifinals
The Ravenwood High School girls' and the Brentwood High boys' tennis teams competed in the Class AA state semifinals on Tuesday, May 23, 2023 at Adams Tennis Complex in Murfreesboro. 
The Brentwood girls claimed the team title last year, while Collierville topped Ravenwood in the boys' final.
Two-time defending state singles champion Ranjay Arul set the tone for Collierville Tuesday with a 6-3, 6-3 win over Evan Ly at No. 1.
The Bruins Stephen Smith battled to a 7-6 (5), 6-0 win at No. 3 for Brentwood over Aneech Achanta, but Collierville collected straight set wins in the other three singles matches.
Ravenwood's Grace Stout at No. 1 was the only Raptor to take a set against Science Hill.
The singles and doubles championships continue Thursday and Friday at Adams Tennis Complex.
Science Hill girls def. Ravenwood, 5-0, Class AA Semifinal
Singles – No. 1 Leah McBride, SH, def. Grace Stout, 2-6, 6-1, 3-1 (ret.); No. 2 Josi Reid, SC, def. Emily Immordino, 6-2, 6-2; No. 3 Lexi Bryant, SC, def. Abigail Higgins, 6-0, 6-3; No. 4 Madison Berry, SC, def. Allison Wu, 7-2 (2), 6-4; No. 5 Armita Kordamiri, SC, def. Christian Qi, 6-4, 6-2.
Collierville boys def. Brentwood, 4-1, Class AA Semifinal
Singles – No.1 Ranjay Arul, CHS, def. Evan Ly, 6-3, 6-3; No. 2 Ajay Arul, CHS, def. Austin Victory, 6-1, 6-3; No. 3 Stephen Smith, BHS, def. Aneesh Achanta, 7-6 (5), 6-0; No. 4 Tristian Kelly, CHS, def. Drew Miller, 6-2, 6-1; No. 5 Ansh Sampat, CHS, def. Nathan Lee, 6-4, 6-4.